1 person is dead after a car went into a canal in Sherman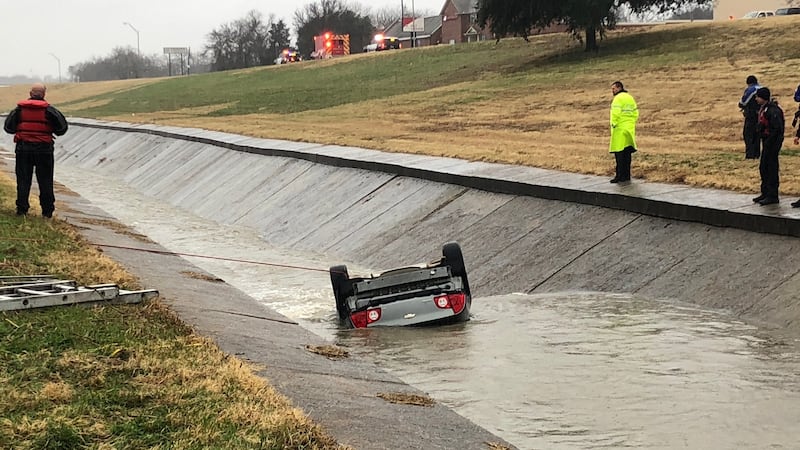 Published: Dec. 31, 2020 at 3:06 PM CST
SHERMAN, Texas (KXII) - One person is dead after a car rolled into a canal on U.S. Highway 75 Thursday afternoon.
21-year-old Jaylin Dennis Lamar of Anna was pronounced dead on scene.
Sherman police said Lamar lost control of the car on U.S. Highway 75 and drove it off the road into a nearby drainage canal.
Reports of an overturned car in a canal came in around 2 p.m. Thursday. It happened just south of East Taylor St. across from the Sherman Albertons.
Sherman Police police and fire were on scene and were able to retrieve the car.
Traffic was shut down to just one lane for around 45 minutes while crews worked to remove the car.
Police said no other cars were involved. Weather was cited as a contributing factor to the crash.
Police said his family has been notified.
The investigation is ongoing.
Copyright 2020 KXII. All rights reserved.