4-H members compete in horse events at Hardy Murphy Coliseum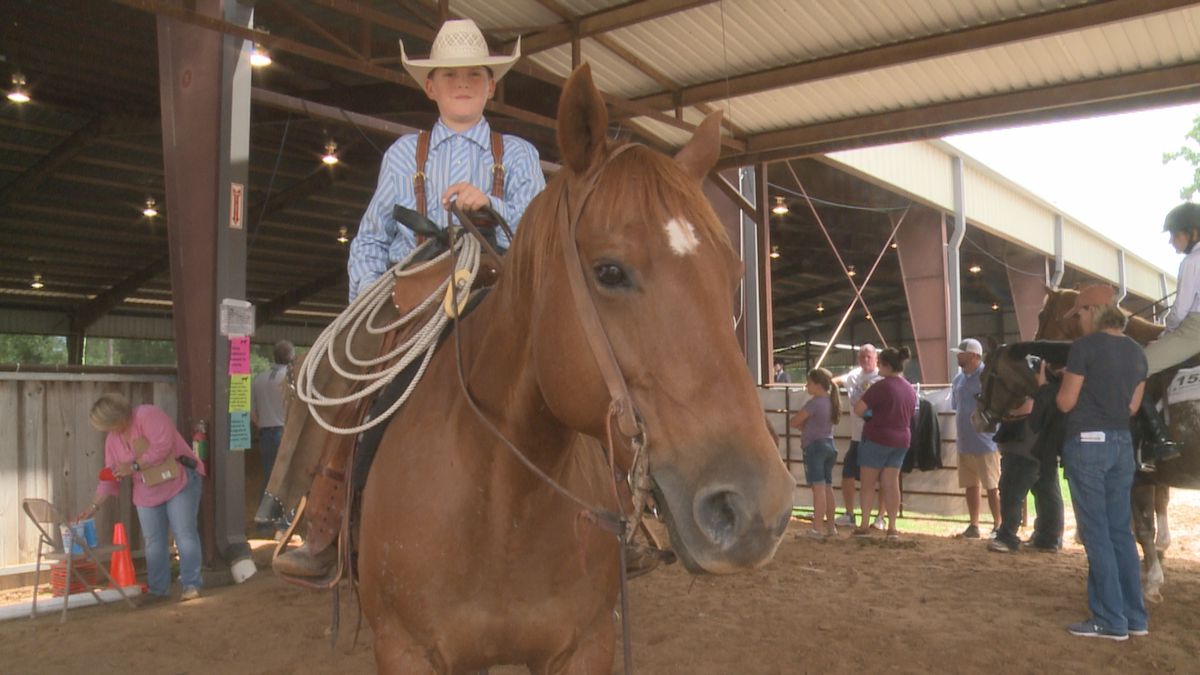 Updated: Jun. 2, 2021 at 6:43 PM CDT
ARDMORE, Okla. (KXII) - Wednesday the Hardy Murphy Coliseum held the first day of the Southeast District's 4-H horse show.
Koy Morgan said he's been in Wilson 4-H for four years now. Wednesday he won first place in Ranch Trail Riding with his horse Ruby.
"She's a red mare with a star on her face and she is a very, very good horse," Morgan said.
Morgan said Ruby is the first horse he's won on. they've been practicing together for weeks.
"I usually am on her most of the day every day," Morgan said. "I haven't been lately cause we've got so much rain but I'm on her pretty much all the time."
4-H educator Marty Montague said the program teaches kids to be leaders.
"We try to use this program to increase their horsemanship knowledge and their showmanship knowledge," Montague said.
Morgan recommends 4-H to anyone who might want to compete.
"4-H is a lot of fun. You don't just have to show horses, you can do all sorts of other stuff," Morgan said. "You can show beef, swine, you can even show rabbits if you like rabbits."
Besides responsibility and life skills, 4-H is also about community.
"We treat them as families, they are our families," Montague said. "It's 4-H! It's about kids, and in this case kids and horses."
For one horse in particular, a job well done means a relaxing evening.
"Probably take her home and give her a little extra feed and love and care," Morgan said.
As the first place winner for Ranch Trail, Morgan qualified for the state horse show in mid-July at the Grady County Fairgrounds.
Copyright 2021 KXII. All rights reserved.