Southern Okla. farms included in statewide illegal marijuana sting operation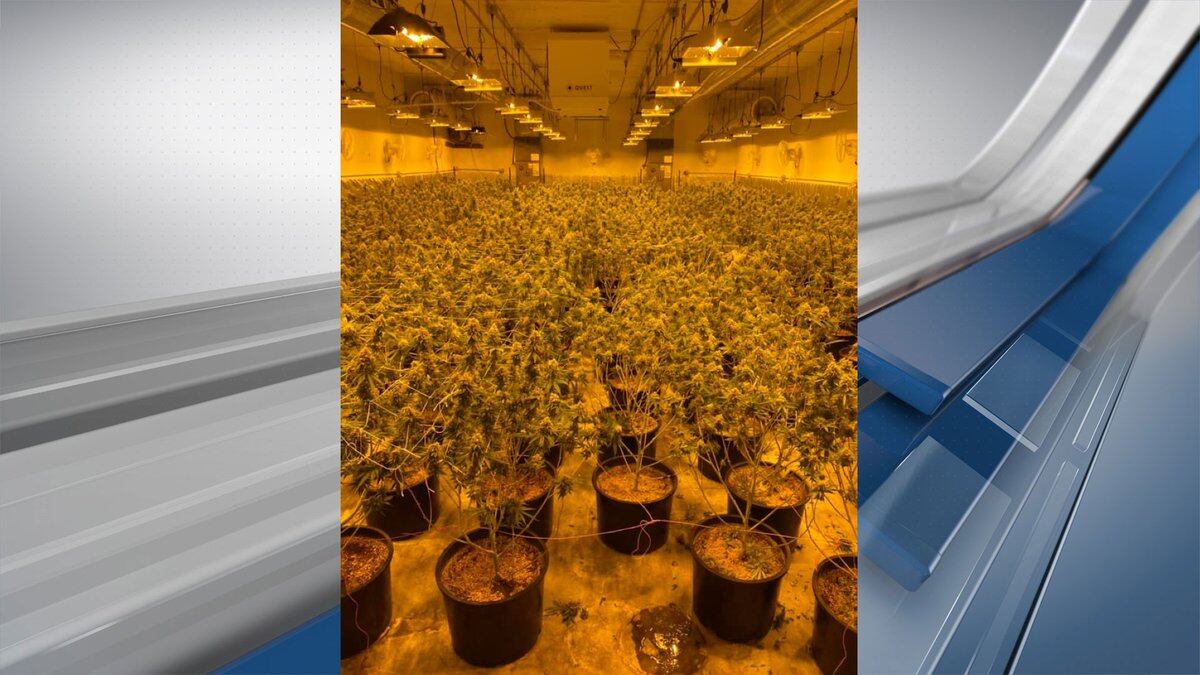 Published: Feb. 22, 2022 at 12:55 PM CST
|
Updated: Feb. 22, 2022 at 3:05 PM CST
OKLAHOMA CITY (KXII) - On Tuesday the Oklahoma Bureau of Narcotics led a massive multi-agency operation targeting criminal organizations growing and trafficking marijuana for the black market including farms in southern Oklahoma.
OBN Spokesman Mark Woodward said more than 200 state, federal and local law enforcement officers executed search warrants and arrest warrants early Tuesday morning at a dozen locations across the state tied to this on-going investigation.
"For over a year, OBN has been targeting numerous individuals and organizations that have moved to Oklahoma from out-of-state and used fraudulent business structures and 'ghost owners' to obtain their Oklahoma Medical Marijuana licenses," said Woodward.
OBN said they believe the farms are all connected-just not directly.
Karla Hall lives down the road from a farm raided in Burneyville. She said she had seen that same farm get in trouble with the law before.
"We figured it was all legal because you know they've been there before and there's been a lot of people out here growing, doing the grow farms that are legal," Hall said.
Woodward said this operation found around 120 thousand illegal marijuana plants and up to 5 thousand pounds of ready-to-sell product.
OBN said a woman named Xiumeng Lyu was one of the investigation's main targets.
She's now in Carter County jail.
"She was kind of a broker and she was responsible for moving a lot of money though our investigation," Woodward said.
Four more people have been arrested as of Tuesday afternoon. Shi Yang is now in the Stephens County Jail, Nan Weng is in Canadian county custody, Dean Zheng is in the Cleveland County Jail, and Will Chen is in Marshall County custody.
Eight others now have warrants in Oklahoma.
"We're not too concerned that we didn't get them all today because we know who they are, the cases are already built and we will continue to do what we can to look for them," Woodward said.
Woodward said this investigation identified brokers moving millions of dollars in marijuana from multiple Oklahoma farms onto the black markets in states including, but not limited to Californian, North Carolina, Missouri, Indiana, and Texas.
Woodward said search warrants were served at nine farms and three residential locations connected to these illegal shipments and thirteen arrest warrants were issued for people in Oklahoma linked to the investigation, as well as ones in Californian and three in Texas, with more arrests expected as the investigation continues.
According to OBN, two of these farms are in Wilson, one is in Ratliff City, and another in Madill. They are:
-594 Bear Hollow, Wilson, OK (Big Buddha Farms)
-13481 Sartin RD, Madill, OK (M Green Farms)
-25720 Batson RD, Burneyville, OK (KYY Farms)
-805 Anshultz, Wilson, OK (Soft Green Farms)
"As these investigations move forward, we plan to file charges on these criminal brokers, business owners, land owners, and entities that helped facilitate the fraudulent documentation allowing these criminal organizations to get an Oklahoma Medical Marijuana license," said Woodward.
OBN Director Donnie Anderson said more of these large-scale law enforcement operations are planned as his agency continues to investigate hundreds of suspected illegal marijuana growing operations around the state.
"We are sending a clear and powerful message today that Oklahoma is not a safe haven for criminals who think they can hide behind a Medical Marijuana license," said Anderson.
Woodward said those arrested in this operation face a variety of charges including aggravated trafficking and aggravated manufacturing.
OBN will also be filing asset forfeiture on multiple vehicles, bank accounts, cash, equipment and at least eight of the properties linked to these illegal marijuana shipments and money laundering.
We will update this story as more information comes in.
Copyright 2022 KXII. All rights reserved.