Several schools across Oklahoma on lockdown after hoax threat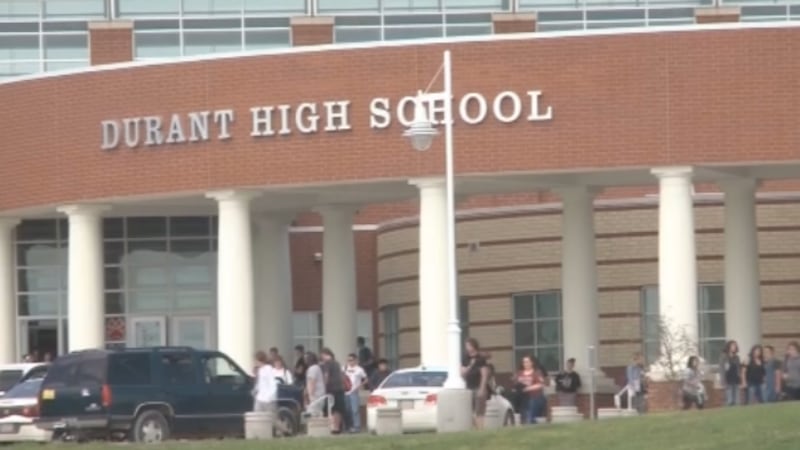 Published: Dec. 8, 2022 at 11:52 AM CST
Okla. (KXII) - Around 11:00 a.m. Thursday, approximately eight Oklahoma schools received threats of an active shooter.
Police have confirmed hoax shooting calls in Ardmore, Durant, Stillwater, Tulsa, Perry, Enid, Medford and Miami.
Here in Texoma, Ardmore, Dickson and Durant Public Schools were among those supposedly targeted in calls to law enforcement.
Oklahoma Highway Patrol Captain Scott Hampton said, "same type caller, calling giving a lot of the same information at different locations around the state."
Durant Superintendent Duane Merideth added that the call went straight to the Sheriff's Office.
"Our people had not gotten this call, our receptionist, our principal here, our assistant principal had not received any calls," added Superintendent Merideth.
According to Superintendent Merideth, law enforcement responded within a minute and Durant Public Schools went into lockdown.
"From everything beings secure, from the roadblocks, to the buildings being secure, the classrooms being secure," said Bryan County Sheriff Johnny Christian.
Durant High School was placed on lockdown for about an hour.
"It ended up not being true, it was hoax, this is something that's happened around the state, it happened nationally, which is a shame for our students and our families, this scares parents like nothing else can," Superintendent Merideth added.
Sheriff Christian hopes to ease any fear parents may have, "I'm responsible for the schools, I have a SRO that's assigned here, that's full time here and we have strict policies in place within our school systems."
Captain Hampton added, "and just like to remind everybody that all of your law enforcement is responding, they're very ready to protect the schools and we did treat all of these a real event until they were proved not to be."
The FBI is working with other law enforcement agencies in this investigation and is asking everyone to stay diligent and to report any suspicious activity.
Copyright 2022 KXII. All rights reserved.