Grayson County District Attorney Brett Smith launches reelection campaign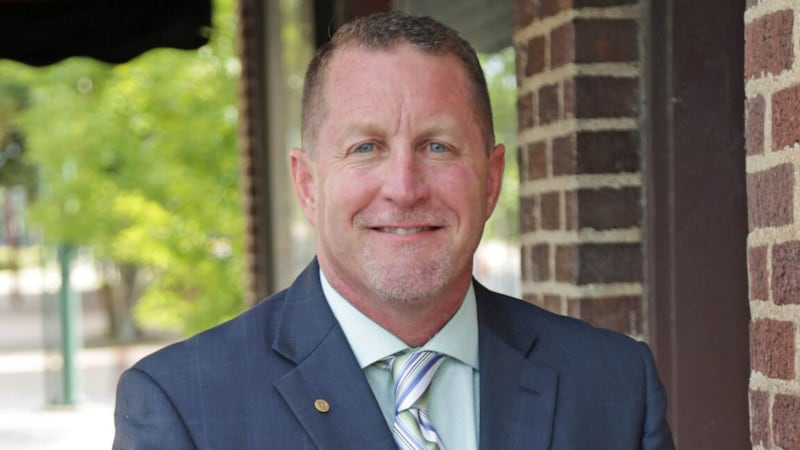 Published: May. 25, 2023 at 10:00 PM CDT
GRAYSON COUNTY, Texas (KXII) - Grayson County District Attorney Brett Smith announced Thursday that he will be seeking reelection in 2024.
Through his no-nonsense approach to prosecuting violent crime, Smith has made a strong statement during his first term in office that there are no lengths he won't go to get justice for victims, a press release states.
Since assuming office in 2018, Smith has spearheaded the creation of new initiatives with the focus of keeping criminals behind bars and ensuring they bear the cost of their own crimes, not the taxpayers, according to a press release. He's prosecuted hundreds of felony cases, including at least ten homicides and dozens of child sexual assault and child pornography cases. His increased participation in the Joint East Texas Fugitive Task Force has resulted in dozens of nationwide and international arrests of violent fugitives. Smith's office even tracked down a fugitive in Illinois who was wanted for over a dozen counts of child sex crimes.
"If there is one thing from my tenure that I want people to know, it's that no matter how far someone goes or how long they've been gone, if they've committed an act of violence against a child, I will track them down and bring them to justice," said Smith.
Smith's leadership extends beyond the courtroom and deep into the Grayson County community, the press release adds. He has worked closely with local schools and parents on nationally recognized programs including "Sexual Predator Awareness Training" to strengthen cyber safety for children. He's also implemented drug awareness programs for students and coordinated with the US Attorney's Office to debut the "One Pill Can Kill" presentation to educate about the dangers of fentanyl.
Smith is driven not only by serving justice to violent offenders, but by his heart for victims, according to the press release. He has served on the board of the Children's Advocacy Center to guide policy and fundraising for child victims.
According to a press release, before becoming the DA, Smith served in the office as a Special Prosecutor, prosecuting jail cases in all three District Courts in the county. Throughout his tenure, Smith has earned a broad coalition of local support and established trust within the community. He is ready to continue his work of keeping criminals off the streets and creating policies to protect all people of Grayson County.
"There is a national trend of District Attorneys turning away from their duty to uphold the law. I want to make it very clear that as long as I am Grayson County DA, I will be holding criminals accountable and bringing them to swift justice. I hope to continue my work for the people of this county when I'm reelected," said Smith.
Copyright 2023 KXII. All rights reserved.