Be aware of county burn bans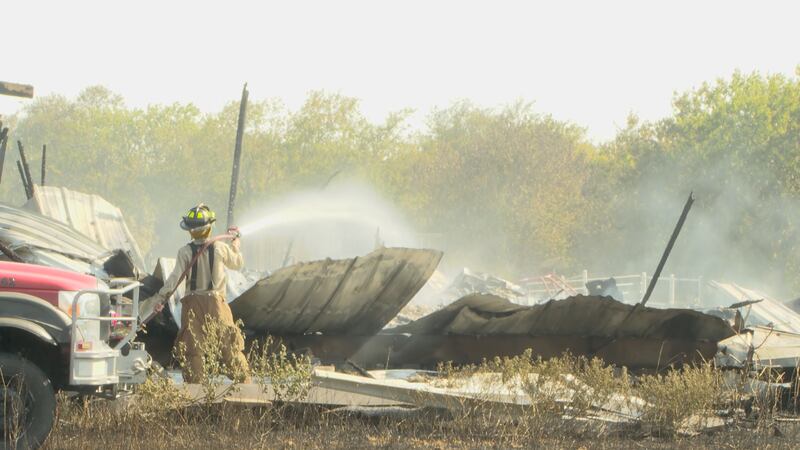 Published: Aug. 20, 2023 at 6:47 PM CDT
|
Updated: Aug. 20, 2023 at 6:53 PM CDT
GRAYSON COUNTY, Texas (KXII) - Sunday afternoon, a grass fire in Whitesboro spread quickly and damaged someone's property.
No one was hurt by the fire.
Eight fire departments, a total of 37 firefighters, helped what started as a grass fire that expanded to about 15 acres of land, and damaged a manufactured home.
The Grayson County fire marshal, John Weda, said "this one was just a result of some people burning during a burn ban that shouldn't have been burning but it happens unfortunately." He advises that if anyone is going to do ay burning, they should call their local dispatch center to get information on if there is a burn ban in effect that day.
The penalty for violating a county burn ban in Texas is a misdemeanor and a fine up to 500 dollars. The penalty in Oklahoma, according to Oklahoma Department of Agriculture, is a misdemeanor and a fine up to 500 dollars, and/or imprisonment for up to one year.
Weda said that "the weather conditions is what factor in the burn ban, and until we get some rain and some good moisture in the ground again, and we start turning things around," then the burn ban will likely be in place.
Copyright 2023 KXII. All rights reserved.