Grayson County Jail emergency over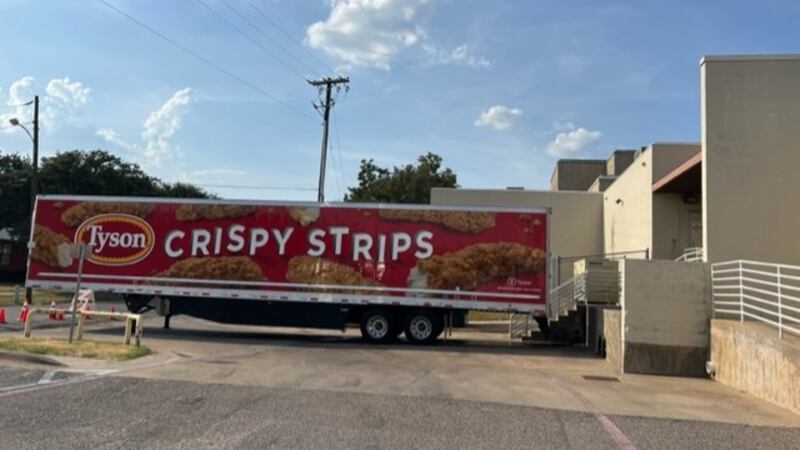 Published: Aug. 31, 2023 at 9:51 PM CDT
SHERMAN, Texas (KXII) - The main freezer went out almost two weeks ago and was restored on Thursday.
On August 19, the Grayson County Jail administrator, Captain Sarah Bigham, received a call that the freezer was going out, and a decision needed to be made quickly. "[They] make all the meals for [their] inmates on site, and [their] kitchen puts out about 600,000 meals in a year, if that gives you any idea as to how much food [they] are required to keep on site to make sure and feed those inmates," Bigham explained.
Bigham said that they had a temporary solution that lasted for the weekend, but that Monday, they needed a solution. That's when Tyson stepped in. "They were able to provide a freezer truck to [go there] on site so that [they] would be able to store the food that [they[ needed for a facility [there] on site and not have to run back and forth across the city or across the county to be able to provide those meals to [the] inmates."
The truck was 53-feet long, and ran on diesel. Bigham said that they were actively monitoring the truck and had help refueling it, when needed, which was about every 30 hours. Bigham wanted to publicly thank Tyson and the County Commissioner, Precinct two, Art Arthur, for "his guys [that] helped [them] throughout the week to make sure that [they] were able to keep diesel in that truck and keep it operating at premium levels so that [they] could provide those meals to [their] inmates."
Bigham emphasized that it was a team-effort. "Those relationships that [they] have with the community are how [they] are able to solve problem quickly in this environment and make sure that [they] have what [they] need [there] on site," she said.
Copyright 2023 KXII. All rights reserved.