Birthday surprise: 7-year-old girl finds 2.95-carat diamond while visiting state park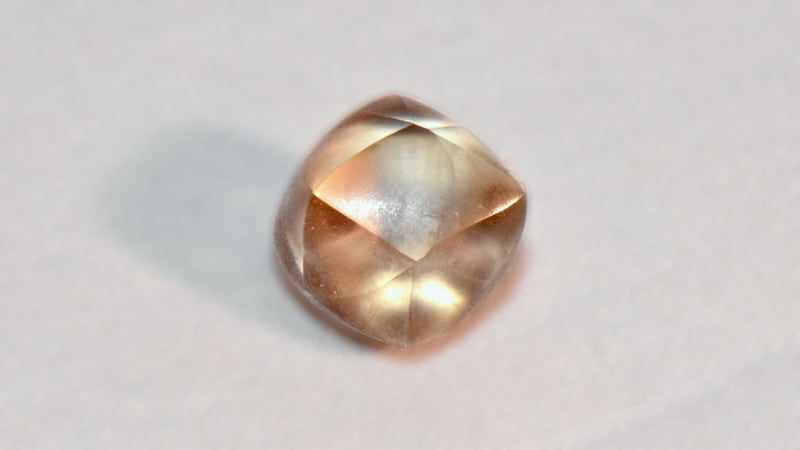 Published: Sep. 6, 2023 at 3:20 PM CDT
MURFREESBORO, Ark. (KAIT/Gray News) - A young girl received a birthday surprise she will not forget while visiting a state park in Arkansas last week.
KAIT reports that Aspen Brown, 7, and her family took a trip to the Crater of Diamonds State Park in Murfreesboro last Friday to celebrate her birthday.
According to Aspen's father, Luther Brown, her amazing find happened after they were taking a little break from the heat.
"We sat down for a minute and then she walked over to some big rocks by the fence line," Luther Brown said. "Next thing I knew, she was running to me, saying 'Dad! Dad! I found one.'"
Arkansas State Parks officials said Aspen found a gem about the size of a green pea.
The Brown family said staff at the Diamond Discovery Center confirmed Aspen's gem was a diamond.
"Aspen's diamond has a golden-brown color and a sparkling luster. It is a complete crystal," said Waymon Cox, assistant park superintendent. "It's certainly one of the most beautiful diamonds I've seen in recent years."
The diamond measured 2.95 carats - making it the second-largest diamond registered this year by a park guest.
It's the first large diamond registered since the park completed an excavation project.
"A contracted company dug a 150-yard trench in August to help manage erosion on the north side of the search area," said Caleb Howell, park superintendent. "Several tons of unsearched diamond-bearing material were exposed and it's very possible that this diamond and others were uncovered as a result. "
More information about the Crater of Diamonds State Park can be found online.
Copyright 2023 KAIT via Gray Media Group, Inc. All rights reserved.