Grayson Co. commissioners address Gunter growth at council meeting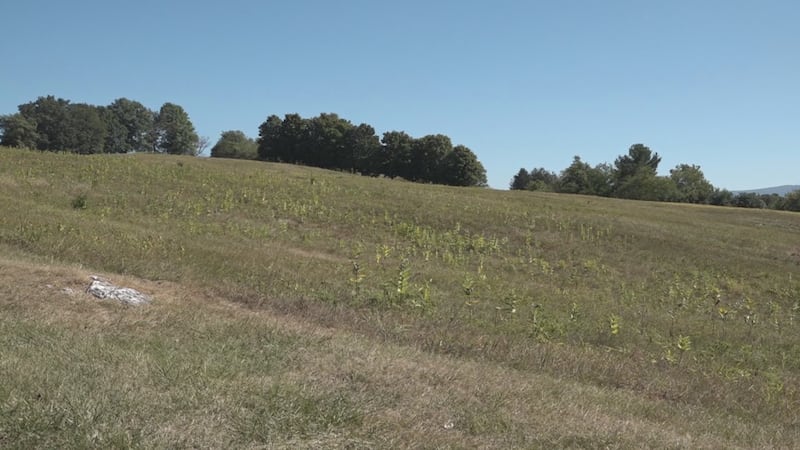 Published: Sep. 21, 2023 at 10:44 PM CDT
GUNTER, Texas (KXII) - Grayson County commissioners said there's little that can be done to restrict the use of purchased land.
Thursday evening, at the Gunter City Council Meeting, residents once again express their concern and opposition of the proposed BNSF logistics center.
Grayson County commissions Phyllis James and Jeff Whitmire spoke at the podium of a few things that may be in people's backyards.
"There's nothing [they] can do about it. Texas is a private property rights state, which gives any individual the right to buy a piece of property and doing it exactly what they want."
"We have a company called Leah Hanson, they've changed their name to Hilda Berg," James said. "They are a global aggregate company. They have bought 150 acres just north of Gunner off of Fallon Road. They intend to build a railroad circle in there to rail, rock in and to truck rock out. And BNSF has a logistics center that they proposed just a little further north up on 289. That part of that's inside the city limits of Gunner and some of it's outside of the city limits. So the part that's outside in the county, they can pretty much go ahead and build what they want to right now with with zero permitting, because we are not allowed to to regulate land use, especially on industrial properties. And then the next part of that we were talking about is the Black Mountain. It's Dorchester, which is proposing to put a big cement kiln and mining operation to produce cement at that which that those there's a tremendous amount of air pollution that gets generated from that. So that's the one that really concerns us from an environmental perspective more than more than the others. The other is going to create a traffic mess. They're going to create a lot of dust, but that one has potential environmental issues."
"The other thing we're dealing with is what I would call high density or urban type developments where you've got ton city sized lots, but they're putting them in the unincorporated areas," Whitmire added. "And so making sure that what are we doing as far as the provisions for police, fire, ambulance coverage in those things? How are we handling those issues? We've never had to face this before."
They said there's little that they can do, but they are making an effort.
"We are going to try to have some restrictions on lot width. We're going to try to put in some restrictions requiring the developers to enter into contracts for those those municipal type services or EMS. We're going to try to put in some things regarding having having certain percentages of green space available."
James said that there are a number of new issues the county is facing since state laws have changed to make it harder for cities to annex and easier for developers to get out of city control and operate only under the control of counties, but they don't have those rules in place right now to deal with it.
Copyright 2023 KXII. All rights reserved.