Denison dealt hail storm; minor damage reported in Grayson Co.
Published: Sep. 22, 2023 at 10:25 AM CDT
DENISON, Texas (KXII) - Hail up to two inches in size fell in parts of Denison Thursday afternoon when a severe thunderstorm rolled through town.
Dozens of News 12 viewers sent in videos and photos of the hail as large as hen egg-sized. Residents also saw torrential rainfall during the storm.
Other viewers sent in photos of minor property damage elsewhere in Grayson County.
North of the Red River, a Calera man died in a one-vehicle crash in which troopers said his vehicle hydroplaned.
There were no reports of any other injuries related to the storm.
See below for photos sent in by News 12 viewers.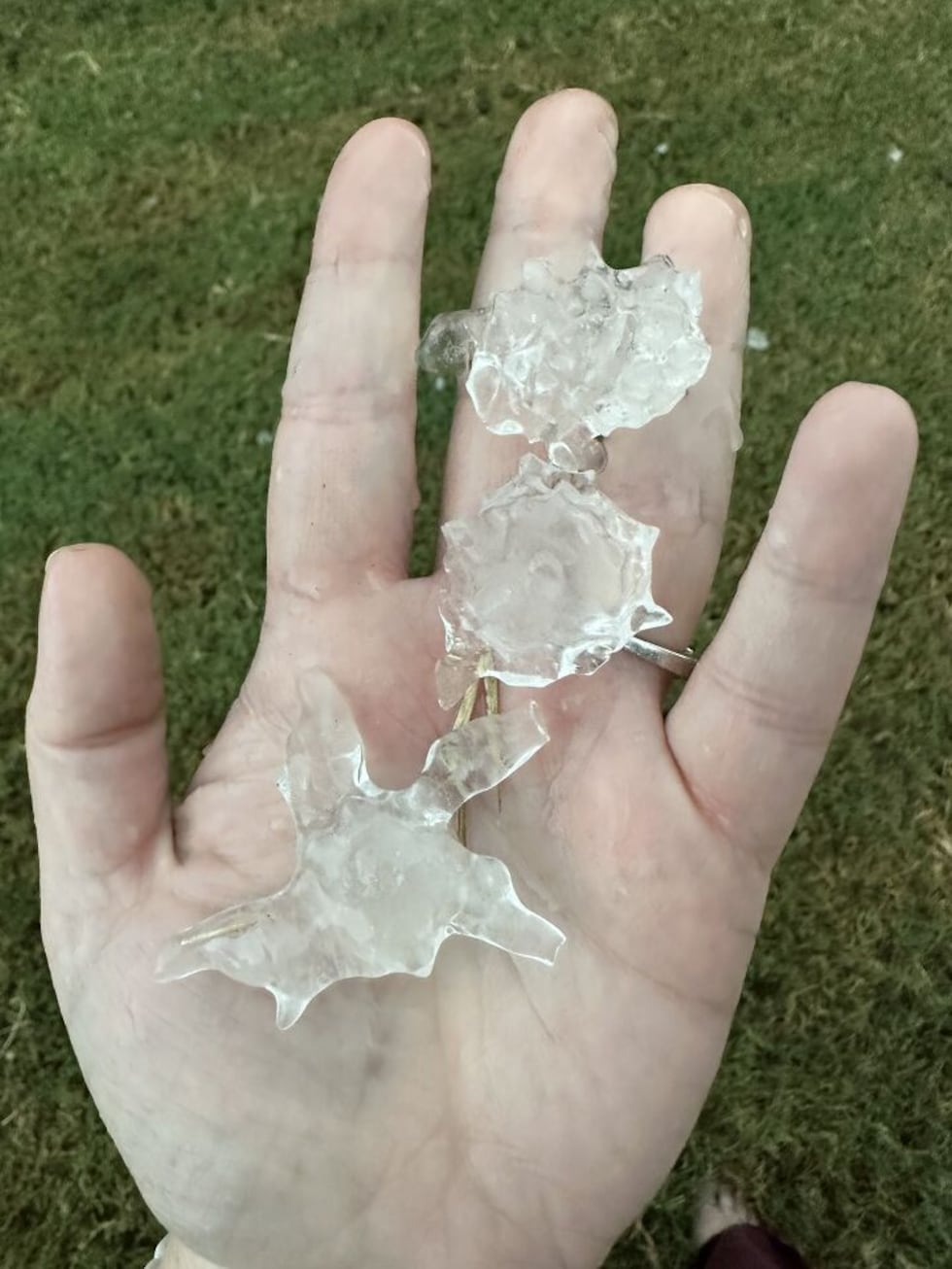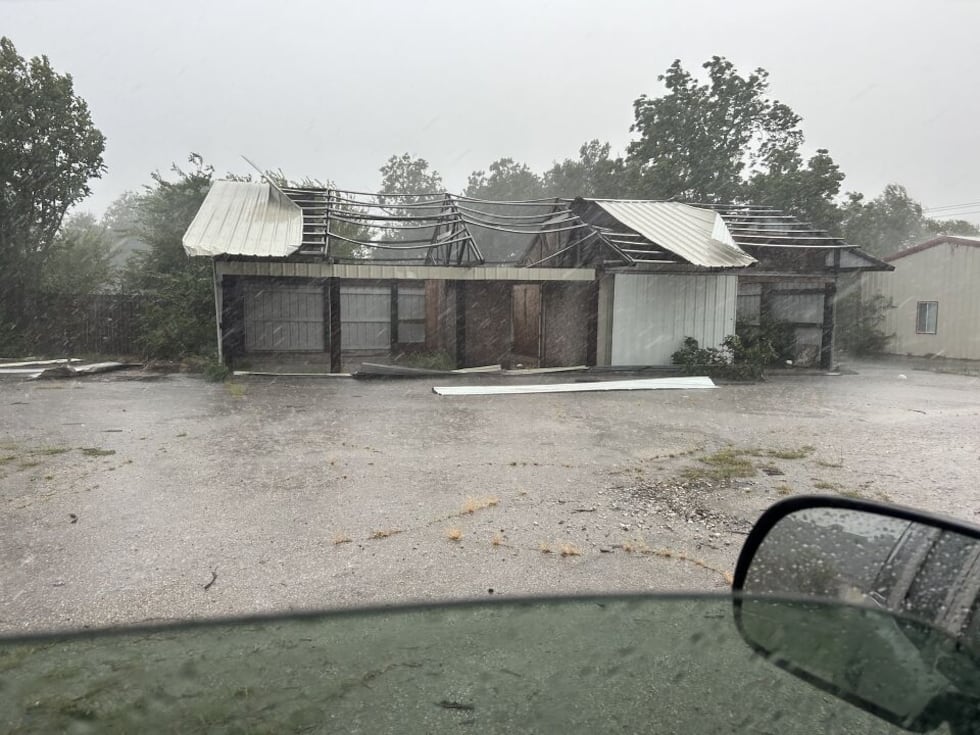 Copyright 2023 KXII. All rights reserved.