Police looking for suspect in Lone Grove armed robbery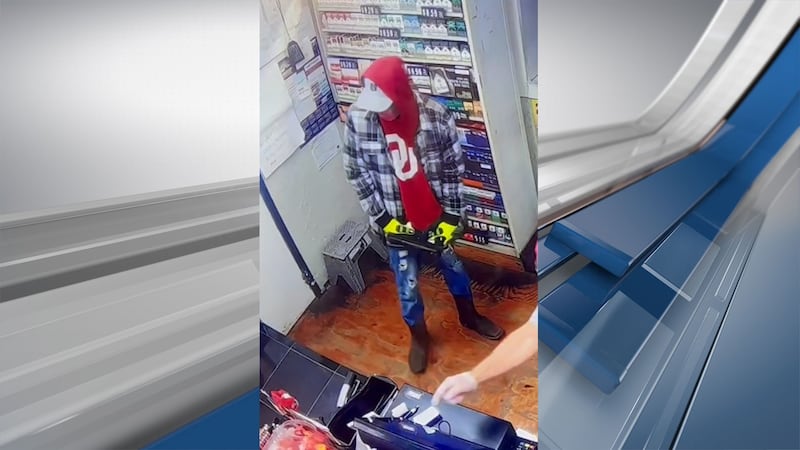 Published: Oct. 2, 2023 at 8:41 PM CDT
LONE GROVE, Okla. (KXII) - The Lone Grove Police department is asking for help from the public regarding any information on the armed robbery of Harry's Food Mart on Saturday.
On Facebook the department shared an image of the suspect.
Police say that the suspect is a white male between 5′3 and 5′5 and they think he weighs between 110 and 130 pounds.
Anyone with any information about the robbery or the suspect is encouraged to contact the Lone Grove Police Department at 5800-657-4880.
Copyright 2023 KXII. All rights reserved.