2 arrested after robbing Healdton police officer who solicited a prostitute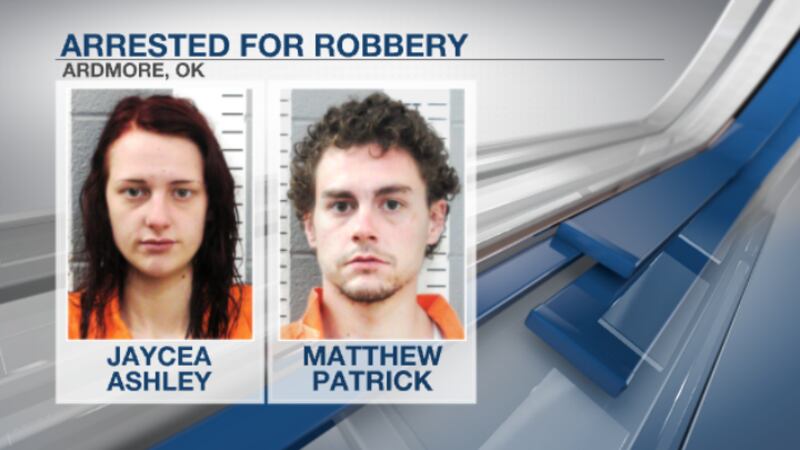 Published: May. 22, 2020 at 10:25 AM CDT
A former Healdton reserve police officer was arrested and could face charges after police say he was robbed while soliciting a prostitute.
Police arrested James Aycox at the Ardmore Red Roof Inn Thursday morning.
Aycox told police he had been robbed of $80 in cash and his cell phone.
Police arrested Jaycea Ashley and Matthew Patrick for the robbery. Officers say Aycox had offered to pay Ashley for sex just before the robbery.
Healdton Police Chief Marshal Cowan said Aycox was not on duty at the time and has since been terminated.