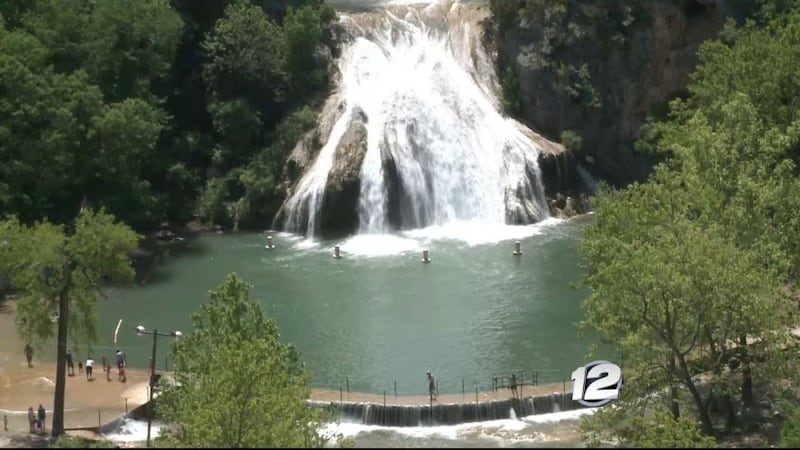 Published: Sep. 3, 2019 at 12:09 PM CDT
Two people have drowned at Turner Falls Park in Davis Tuesday morning.
According to Davis Police, one went under water when a friend went in after them around 9 a.m.
Police said both are students at the University of Texas at Arlington and that both are Indian nationals. Their names have not yet been released.
Officers said they suspect neither could swim very well and said neither was wearing a life jacket.
Davis firefighters recovered the bodies, and the state medical examiner is responding.
Davis Police say they are working to notify the Indian consulate.
These are the third and fourth drowning victims at the park this summer. Back in July, a
and a
also drowned at Turner Falls around the 4th of July holiday. Both were also natives of India.
In March the City of Davis said the park
.
Ten people have now drowned at Turner Falls since 2016.
The park said via its Facebook page its swimming area and blue hole would remain closed for the remainder of the day Tuesday.
This is a developing story. Stay with News 12 for updates.