Stop tragic fires from happening this season with free Texoma smoke alarms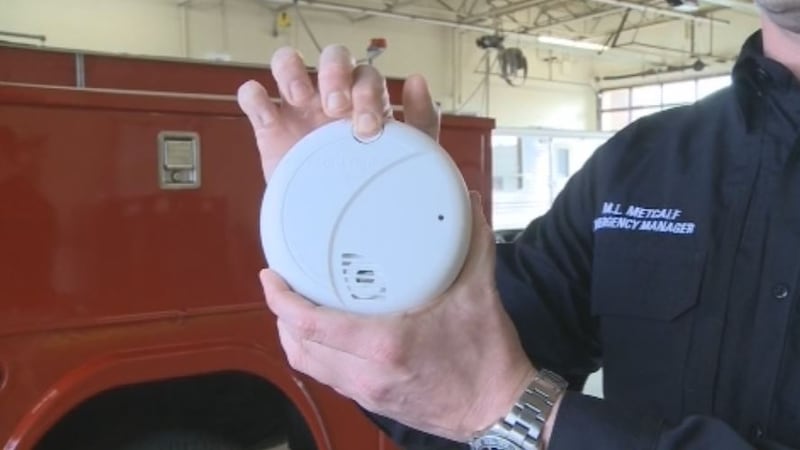 Published: Nov. 29, 2017 at 5:37 PM CST
Over the past six days, KXII has reported on ten house and apartment fires in Texoma. One of those, a fatal fire, may have been prevented if the home had working smoke detectors.
The National Fire Protection Association said three out of five home fire deaths happen in homes without working smoke detectors.
On Monday, a 3-year-old boy was killed in an early morning fire in Gainesville. His 5-year-old sister died a day later from severe burns.
Firefighters said the smoke alarms in their home were not working.
"You have two minutes to get out of your house once a fire starts," said Texoma Red Cross volunteer Sharon Sanders.
Sanders said the Red Cross has a program in place to prevent tragedies like the Gainesville fire from happening again. They'll provide and install free smoke alarms to Texoma residents.
"We don't care who you are," said feeding coordinator Stu Pearl, "just call."
Since July, they've installed 1276 smoke alarms in the area, and expect to hook up many more.
"With the holidays we have more fires in the winter than any other time of the year," Pearl said.
Something as simple as lighting a Christmas tree can ignite a flame.
"We expect a lot more because people will do crazy things with their space heaters, ovens, fireplaces, you name it," Pearl said.
The alarms should last about ten years. The Denison Fire Department also installs the alarms to people who can't afford them.
Prevent fires:
1. Don't leave the house with anything on. Fires can start from space heaters, ovens, or even crockpots.
2. Be sure you're never burning candles when you go to sleep.
3. Check your smoke alarm batteries at least every six months.
Here's how request your free smoke alarm installation: https://americanredcross.wufoo.com/forms/s6ae4jy0u03ffq/