Gainesville Swing Orchestra presents "A Swingin' Christmas"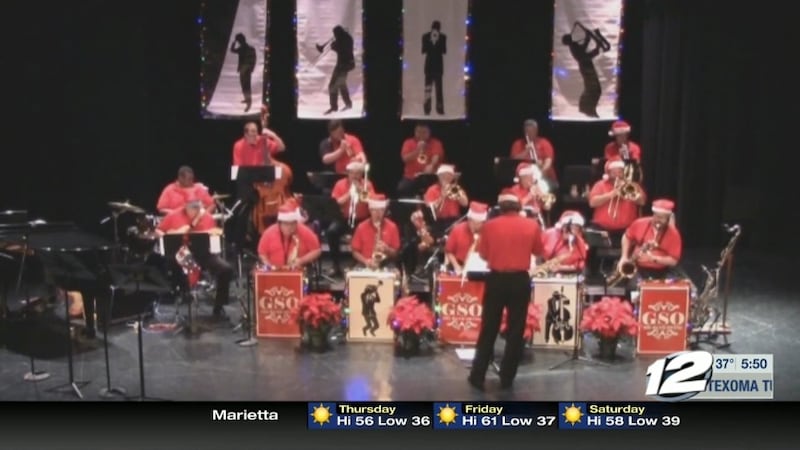 Published: Dec. 12, 2019 at 7:24 AM CST
The Gainesville Swing Orchestra (GSO) present their 12th annual "A Swingin' Christmas" at the First State Bank Center of Performing Arts on the NCTC Campus December 15, 2019 at 2:00pm.
Admission is $10 for adults and $5 for children. Tickets are also available at the Kevin and Susan Beall Insurance Agency at 326 East California Street in Gainesville.
The Orchestra is a 17-piece Big Band that plays music in the style of the band of the Big Band Era. They use 6 vocalists. The music will be Christmas and Seasonal music. Besides the vocalists, the Orchestra features many instrumental soloists.
GSO is a non-profit organization and the income from this Concert will go to improve performances. In the Spring, GSO will help with a show to raise money for scholarships to be given to a two graduating Cooke county senior.