Achille mayor says he was called homophobic slurs, then viciously attacked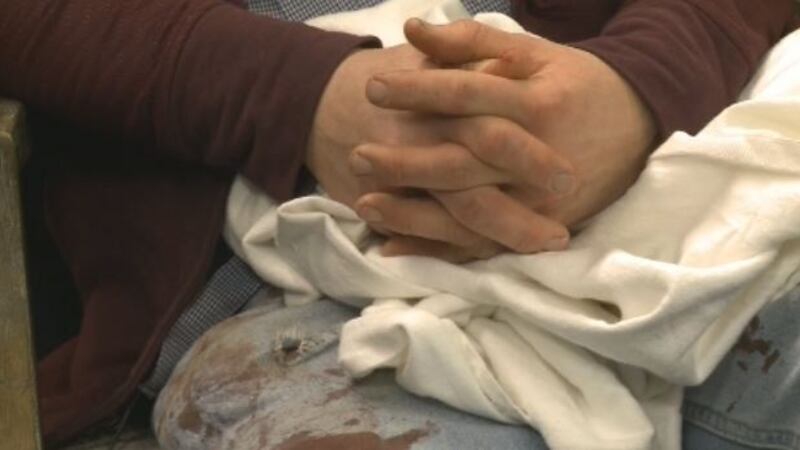 Published: Mar. 2, 2019 at 10:32 PM CST
"And then I recall falling on the floor and then I awoke in a pool of blood."
Mayor David Northcutt says he was shopping at a local convenience store on Saturday afternoon in Achille to buy lunch, when all of the sudden he began to get taunted by a man.
The mayor who is an openly gay man says the person who attacked him began using homophobic slurs.
"It's mean spirited its just hateful, and it has no place in common discourse among civilized people," said Northcutt.
Northcutt says the suspect then tried to get him to leave the store to fight him outside but the mayor wanted no part of it.
"I told him I had no intentions of leaving the store, I had no intentions of fighting him, to just simply leave me alone."
This is what happened next, Northcutt says he was hit in the back of the head with a case of beer, knocking him out.
When he woke up, his face was left was practically unrecognizable.
"A lifetime experience that I yet to this point had not had and hoped I never would have, but I have today."
Northcutt was taken to Texoma Medical Center by ambulance after the attack, he was treated then released. He will recover from his injuries such as a broken nose, several rounds of stitches, and two black eyes.
Achille police have named a suspect, they tell News12 they believe a man named Burney Crenshaw is who did this.
And say he is still on the loose.
Mr. Northcutt says he will pursue charges to the fullest extent.
"That's not America this is my home too, and I have every right to be here and stay."