Active military, veterans go fishing for Operation Welcome Home at Lake Texoma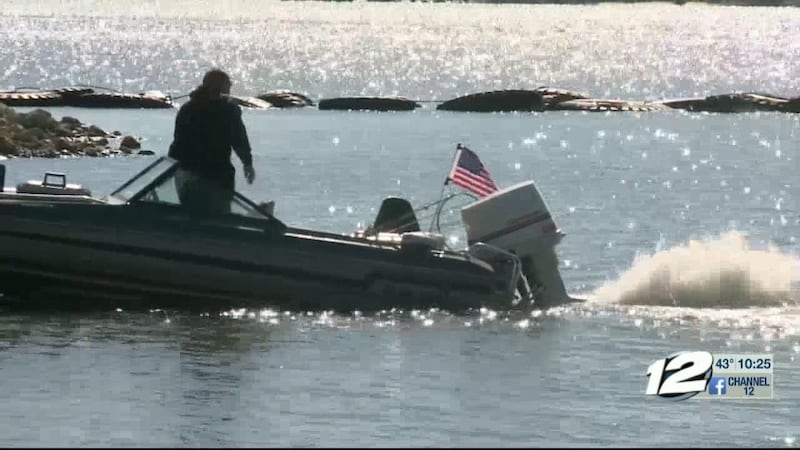 Published: Nov. 2, 2019 at 8:00 PM CDT
U.S. Military service members were welcomed out onto Lake Texoma Saturday morning for the 11th annual Operation Welcome Home event.
The event hosted over 50 active military service members and veterans for a day of fishing, feasting and fellowship.
"The main purpose of the event is just to get the soldiers away from their different forts and bring them down here and just show 'em a good time and catch a lot of fish." said Coordinator and navy veteran Jerry Dorsey, who started the non-profit.
It started at Little Mineral Marina early in the morning. Later, participants joined for lunch at Georgetown Baptist Church.
"We look forward to that, just to honor these men and women who are and have served our country," said Georgetown Baptist Church Pastor Bobby Hancock.
Stephen Miears participated for the first time this year. He is stationed at an air force base in Witchita Falls and heard about Operation Welcome Home through a friend.
"It was basically a welcome home, you know, thanks for your service event...providing meals and fishing trips. And it's been a lot of fun, I've met a lot of great people so far," said Mierars.
Little Mineral and Tanglewood resorts offered a place to stay for people who traveled from out of town.
"We'd love to have sponsorships, have people come out help serve, have fishing guides, help take the guys and ladies out fishing. It's a rewarding event," said Hancock.
"Come to different events and join in and kind of welcome these soldiers when they come in and show them that we love them and thank them for their service," said Dorsey.