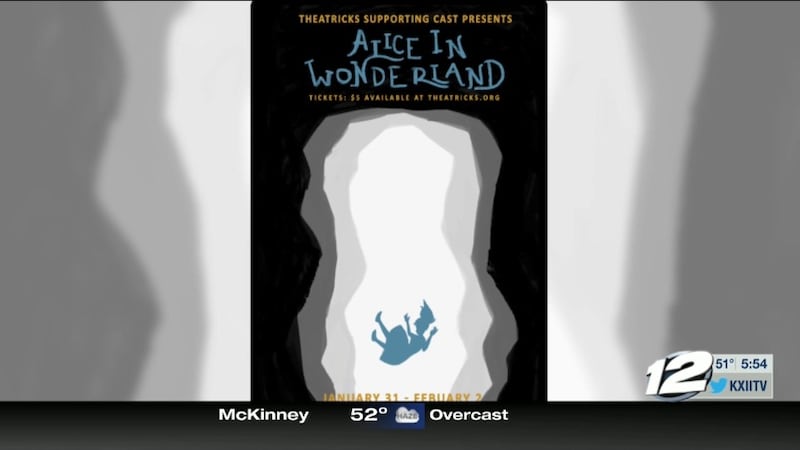 Published: Jan. 28, 2020 at 4:32 AM CST
SUPPORTING CAST ALICE IN WONDERLAND
Story by Lewis Carrol
Directed by Sebastian Murden and Luke Rostyne
January 31 & February 1 at 7:00pm and February 2 at 2:00pm
In this endearing version Lewis Carroll's memorable story, Alice is cautioned by the White Rabbit to take good care of the Queen's tarts, which are to be served shortly at the croquet match. While Alice's back is turned, the tarts are stolen. Alice, realizing that the White Rabbit will lose his head if the tarts are not discovered in time, goes in search of the thief. Her quest leads her through a maze of incredible and suspenseful adventures, climaxed by a trial scene in which the thief is discovered.
​
Location: Honey McGee Playhouse
313 W. Mulberry Street, Sherman, TX 75090
director@theatricks.org
Ticket prices can be found on the
.