Atoka Elementary School gets bulletproof safe rooms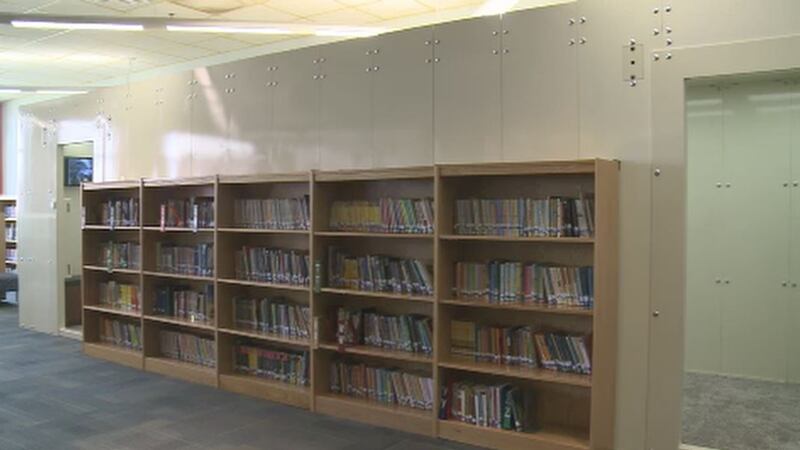 Published: Jun. 13, 2017 at 9:37 PM CDT
ATOKA, Okla. (KXII) -- Atoka Elementary students now have a safe place to go in an emergency and it's bulletproof.
Active shooter or severe weather situations are a dreaded thought for any school, but Atoka Elementary School is now prepared if these situations do arise.
"Before the safe rooms came in, we had to load the kids up on a bus and take them across town, which took anywhere from 14 to 17 minutes, which really in anybody's terms is not acceptable," Atoka Public Schools Superintendent Jay McAdams said.
So the board got together and decided to buy six bulletproof safety rooms to place throughout the school in places like the gym, hallways and the library.
While the kids are inside the room, they can also see what's going on outside, by looking at the TV monitors.
The six rooms are air conditioned and have enough space to hold every student and staff member, up to 700 people.
Superintendent Jay McAdams said they can withstand a round from a rifle and an EF-5 tornado or even stronger winds.
"We're one of the first schools anywhere around to have these, but we just want our students to know when they come to Atoka schools, they are safe," McAdams said.
The total cost of the six rooms was $400,000, which came out of the school's budget.
The board said this project was a top priority. A local parent said the kids' safety is priceless.
"It's not an option, they had to spend the money to have a safe room on campus," Atoka parent Coby Sherrill said.
"Our students will not only be protected from the weather, but what a great place to go in case of intruders," Atoka teacher Denise Lovell said.
"It's sad to say we have to plan for that, but if there was a shooter in the schools, they'd have a safe place to go," Sherrill said.
The rooms also have benches in them and can be used as a quiet place for students to read or learn.