Carter County schools get $1.9 million of federal aid from CARES Act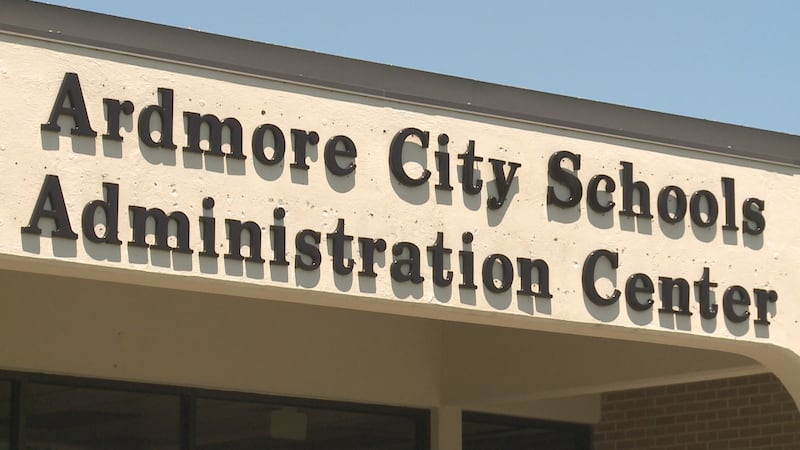 Published: May. 19, 2020 at 6:30 PM CDT
Schools in the United States are getting 13 billion of the 2 trillion federal dollars being provided by the CARES Act to help prepare for future challenges brought by the COVID-19 pandemic.
The Oklahoma State Department of Education said
in federal relief is now available to Oklahoma school districts for things like technology upgrades and summer programs.
The nine school districts in Carter County are getting a combined $1.9 million:
Ardmore - $989,711
Dickson - $213,347
Lone Grove - $184,696
Plainview - $124,437
Healdton - $106,851
Wilson - $85,804
Zaneis - $82,359
Fox - $78,011
Springer - $50,869
Ardmore superintendent Kim Holland met with some elementary staff members Tuesday getting suggestions on how to make the most of the district's money.
"So we're looking at things that we could put in place that would give us four or five years benefit," Holland said.
Holland said an estimated 800 students in the district did not have adequate internet access at home when schools went to distance learning, so the district will be investing in some mobile internet hot spots.
"It'll also give us an opportunity to provide those services at home so parents and kids can plug in and have access from home if a child is sick or out of school for some other reason," Holland said.
Counseling for students who have had a tough time during the pandemic is also a priority.
"When parents or guardians let us know their kids are struggling with coming back into a crowd, we have somebody to work with them and counsel them," Holland said.
Dickson public schools received $213,000, the second most in the county.
Superintendent Jeff Colclasure said the district's sole focus is bridging a technology gap by buying more computers, tablets and 500 hot spots.
"Our district is very big and very rural so there are lots of areas that don't have internet so we are working to expand that coverage," Colclasure said.
The state said it will also be offering grants in the future and both districts said they plan to apply.