Charges filed in Carter County child abuse, neglect case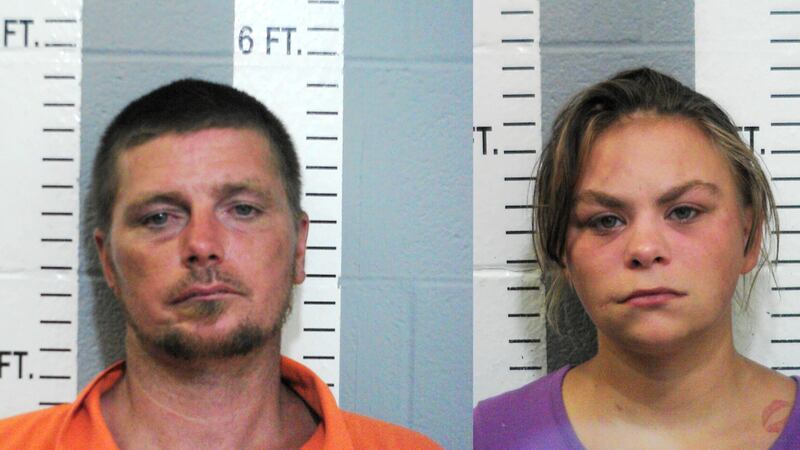 Published: Aug. 14, 2018 at 6:04 PM CDT
Court documents filed Monday allege five children were living in a Carter County home in unsanitary conditions and two of those kids were physically abused.
According to the documents, a two-year-old boy was beaten so badly that his skull and arm fractured.
It also states he had cigarette burns all over his body.
A four-year-old girl is also said to have been abused so badly that bruises were left all over her body.
The injures are what 33-year-old Douglas Hart Jr. is accused of doing and what Elizabeth Hart is accused of letting happen.
"It honestly breaks my heart," an anonymous neighbor said.
Neighbors we spoke to in the area did not want to be identified on camera.
Some tell us they would see the children playing outside often and all say they were shocked to hear about the alleged abuse and neglect.
"Honestly (it's) just something you wouldn't expect to happen right down the road from you," the anonymous neighbor said.
Court documents show Douglas Hart Jr. faces two counts of child abuse and one count of child neglect.
Elizabeth Hart faces two counts of enabling child abuse and one count of child neglect.
Both could face up to life behind bars.
"You wouldn't want that for any kid living next to you, in the same city, town anywhere - it's not right and something needs to happen," the neighbor said.
Records also show the five children, ages two, four, six, seven and eight were living at the house which was infested with roaches.
It states there was lack of running water and animal feces and garbage scattered throughout the home..
"I think if parents can let their kids live in situation like that, they shouldn't have kids at all," the neighbor said. "Especially all under the age of eight, they can't defend themselves they cant do anything."
Douglas Hart Jr.'s bond is set to one million dollars.
Elizabeth Harts is set to $75,000.