Child abuse reports in Fannin County rise 25 percent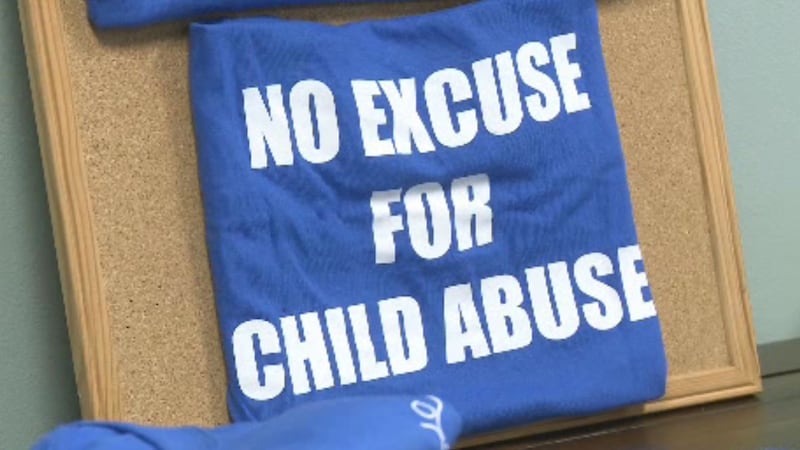 Published: Apr. 25, 2017 at 9:20 PM CDT
FANNIN COUNTY, Texas (KXII) -- The number of child abuse cases in Fannin County is rising, hitting a record high since they started tracking the numbers 16 years ago.
CPS data shows there were 135 victims of child abuse and neglect this past year in the county, 25 percent higher than the year before.
Fannin County authorities call the increase staggering, but there may be silver lining.
"It's a very sharp increase in the sexual abuse and physical abuse of children and it's very disturbing that we've had that much going on," Fannin County Sheriff Mark Johnson said.
With April being Child Abuse Awareness Month, the Fannin County Children's Center and county officials are speaking out about the increase in victims of abuse.
"The past three weeks, we've had a huge increase in sexual assault of children and the physical abuse of children, this current week, we've got two more," Sheriff Johnson said.
"Honestly this one is a real depressing report, ya know every year the numbers kind of ebb and flow, but this was the worst year since I've been at the center," Fannin County Children's Center Executive Director Sandy Barber said.
The center said the number of children taken from their home in the county per year normally ranges from five to 20, but last year, 46 children were removed.
Executive Director Sandy Barber said though this is the highest she's seen since she started there in 2001, the number of children served through counseling is also higher, with 789 sessions this past year.
"The good news is people are reporting this, professionals are able to investigate this and the professionals are able to provide treatment and healing for these kids," Barber said.
The sheriff's office said they just applied for a grant to hire an investigator to work directly with the children's center to crack down on this crime.
They said though they don't know what's behind the increase, they do know that as people become more aware, more people will report possible abuse.
"It's a matter of awareness, not just numbers, cause sexual assault has always been there, we will continue to prosecute them and keep Fannin County safe," Fannin County District Attorney Richard Glaser said.
The center is holding two free classes for community members to learn how to identify the warning signs and report child abuse.
The class "Stewards of Children" will be Tuesday, May 9 from 5:30 -7:30 p.m. at the center. The center said this class focuses on preventing child sexual abuse, as well as how to identify warning signs and how to respond when child sexual abuse is suspected.
The class "Recognize and Report" will be Tuesday, June 6 from 5:30-7 p.m. at the center. The center said this class focuses on recognizing and reporting all types of child abuse.
Both classes will be held at the center: 112 W. 5th Street in Bonham. To reserve your spot, contact Andrea at (903) 583-4339 or at andrea@fanninccc.org.