Daughter of naked Southmayd couple fleeing house fire out of hospital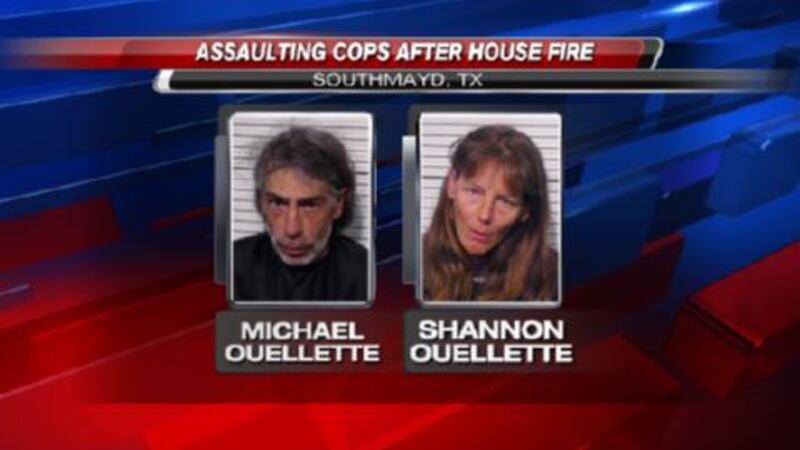 Published: May. 17, 2018 at 4:53 PM CDT
The parents accused of stripping naked, attacking police and setting their house on fire are still in jail, but their daughter has been released from the hospital.
Michael and Shannon Ouellette were booked for hitting and biting officers, evading arrest and abandoning their child.
Their 13-year-old daughter was flown to a Plano hospital and released Thursday. She is staying with family and tested negative for drug use.
It all started Monday when the three were seen walking naked away from their burning Southmayd home.
Neighbors said the parents sold all their belongings and were giving away money.They also saw the family with gas cans talking about judgment day.
Police say they found an accelerant in the home but can't officially release a cause of the fire.
The parents were tested for drugs and the results are pending.