Denison mom behind another viral rap video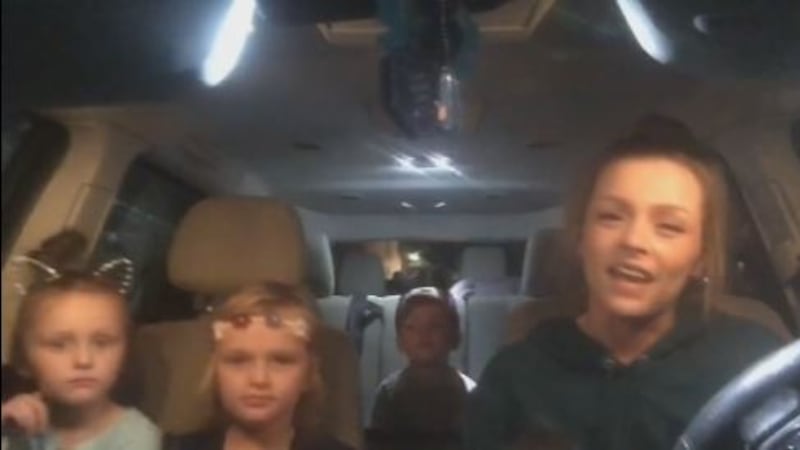 Published: Nov. 16, 2017 at 10:34 PM CST
A Denison mom's video is going viral, and it's not the first time. She's become an online sensation for her kid - friendly remakes of rap songs.
You may recognize Cali Daniels from her rap videos about parenthood featuring her three kids.
And you might remember our story about the Denison mom last year after her cover video of "Trap Queen" went viral.
Now she's back at it again, this time covering rapper Cardi B's "Bodak Yellow".
One of her clever lines including this one, "Going to say no to me? Lets find out and see that it gets done by the time I count to 3."
Since we last caught up with her a year ago, Daniels has reached over 300,000 followers on Facebook and is now a local celebrity.
Racking up upwards of 10 million views on her latest video.
"Since I'm a server at a local restaurant a lot of people recognize me."
And she says she's still surprised at how much her mommy approved rap songs motivate other parents.
"It just makes me really happy because that is what a majority of them say, is 'you inspire me to have more fun with my kids.'"
She tells us it takes her a few days to write her own lyrics all inspired by motherhood.
Including this line, "First thing is first, I'm your friend but always first I'm mommy."
"It started out just for fun because I always liked rap music and can't always listen to the songs with them so I started using mom words and they thought it was funny."
Daniels raps about everyday things in her life like chores, the messes her kids make and even their homework.
Something she shows off in this lyric, "They know that mom do no play, they're bringing home the good grades. I'm like ok."
As for her kids, they're a little more shy than their mom. But Daniels tell us they love being a part of the videos.
"If you notice Aliyah winks at the camera. I think they do enjoy it but at the same time they try not to interrupt but they like it."
Daniels says she plans to continue making videos to make her kids and her followers smile.
To keep up with Cali and her latest videos, visit the links on the side of this article.