Denison road rage victim remembered by mom, kids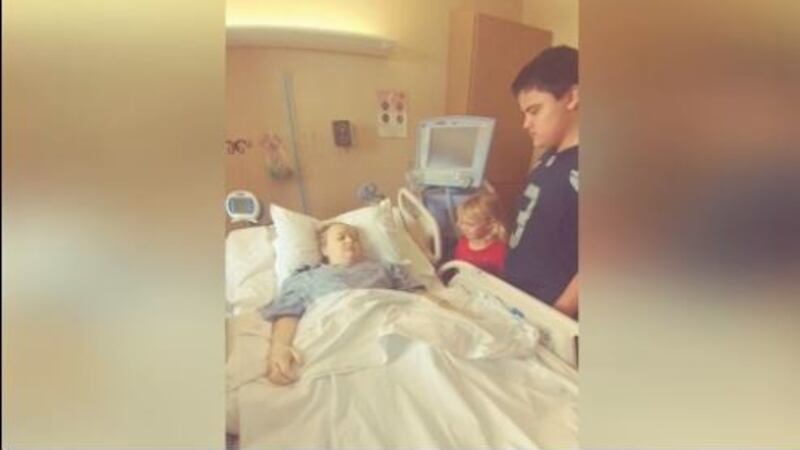 Published: Dec. 7, 2017 at 9:07 PM CST
It's been a little less than a year and a half since Jennifer Russell was involved in this road rage accident in Denison.
After she passed away on Monday, her mom says its her mission to get justice and hopes the two drivers that caused the crash get charged with manslaughter.
Lisa Barlow says her daughter fought for her life every single day.
"She learned to live in that body and she learned to smile through the pain."
And says there is no doubt in her mind that it was all for her two kids.
"Her final words were, 'don't ever let me children forget me and watch out for my children Mom.' "
Barlow says Monday was one of the hardest days of her life, seeing her grandchildren, ages 5 and 11, stand at their mother's bedside as she passed away.
"Because of the act of road rage, the one person I truly loved, won't be here for my 12th birthday," said Jonathan, Russell's son.
But the family says the hard times really began in July of 2016 when Russell was involved in a road rage accident on FM 691 near La Cima Road in Denison.
According to DPS, she was a passenger in her boyfriend's car that was forced into on-coming traffic.
"Even before she died, just seeing her in the shape she was in. It tore the heart out of me," said Barlow.
Sixteen months after the crash, Russell had already been hospitalized more than 25 times, undergone 20 surgeries and had been living life without her right leg.
Something her family says affected more than just Russell's appearance.
"She was very sick, she would be throwing up every night and very sick," Barlow said.
Now that Russell is no longer able to see justice, Barlow wants the two drivers who ended her daughter's life to get a higher charge.
"I feel like my daughter was murdered but since it wasn't intentional, I know I can't get that."
The District Attorney's office and Russell's doctor will work together to find out if her death was a result of the crash.
Russell's memorial is set for 4 p.m. Dec. 17 at Trinity Lighthouse Church in Denison.