Dramatic dashcam video shows Anna police officer saving life of woman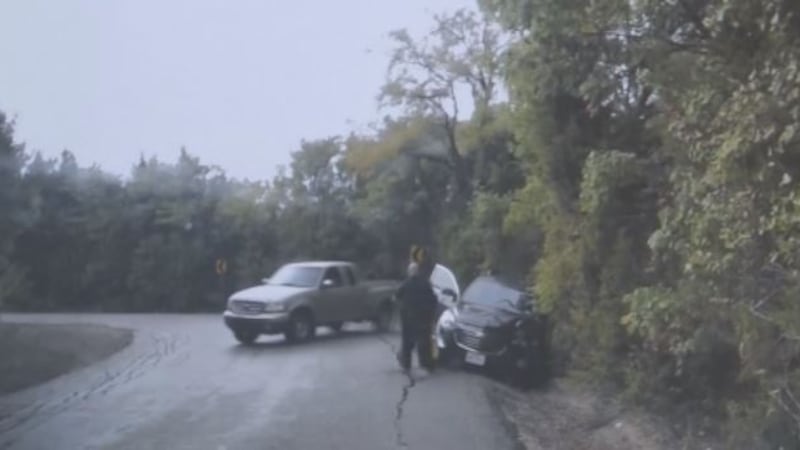 Published: Sep. 20, 2018 at 12:05 AM CDT
On Friday, September 7th, Officer Blair of the Anna Police Department had just stopped to help a driver who had swerved off the road and hit a tree during heavy rain.
What happened next could have ended the life of both the officer and the driver he was assisting.
Blair recalled, "within a few seconds I just heard a noise and through my peripheral vision I just seen a pick up sliding sideways coming towards us".
As Officer Blair was helping the driver, Meghan Herrera, the oncoming pickup lost control.
Blair pulled the woman out of the way as the truck barely missed both of them.
Blair said, "initially I was scared cause I didn't know how fast the vehicle was going I didn't know if we were gonna be able to make it out in time".
Seth McDaniel, a police offer with the Anna Police Department knows Blair well, "what he did that day was a great thing, that lady probably wouldn't be here today if it wasn't for him".
Those who work with him on a daily basis aren't surprised at Blair's actions on that day.
And thanks to him, no one was injured.
"You know for her to able to return to her family and me able to return home to mine, I'm very blessed".