Family searching for trucker who comforted loved one in final moments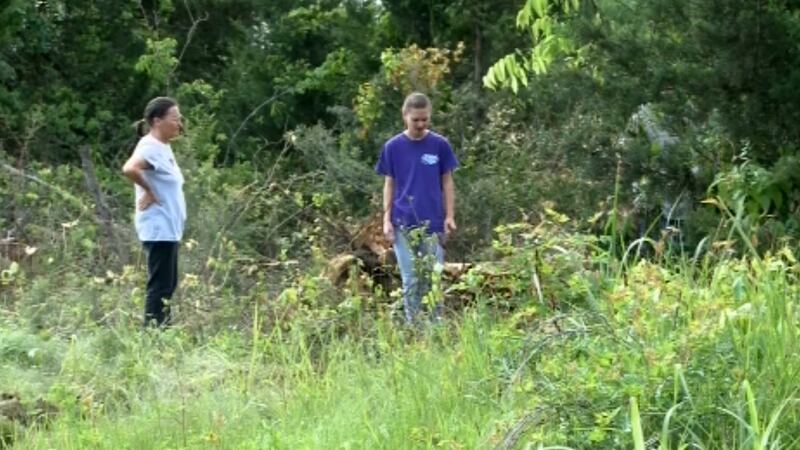 Published: Apr. 25, 2017 at 9:07 PM CDT
HUGO, Okla. (KXII) -- A Hugo family is searching for a stranger who helped their daughter during a fatal wreck in Choctaw County.
The family of 25-year-old Dorothy Marko said they heard people stopped to take pictures of the burning truck, but only one passerby pulled off to help her.
Even though Marko didn't make it, the family said they want to meet the trucker who was with her during her last moments.
"At least he comforted her," her mother Brenda Marko said. "When we couldn't."
Marko crashed her car into a tree early Sunday morning just east of Soper on Highway 70.
Family said most of her clothes had burned off, but she was able to crawl out the back of the truck.
Her sister Linda Marko said they were best friends. A first responder told her about a trucker who stopped to help.
"He was really upset when Dodi was laying here unconscious he was up by the gravel kicking the dirt saying what's taking them so long, what's taking them so long to get here," Linda said.
"And screaming she's just a baby," Brenda said. "She's just a baby. With all my heart I want to thank him."
"I'm hoping he made her feel comfortable for those last couple moments, I'm hoping that he eased her mind a little bit so she didn't have to go alone," Linda said.
Marko was being flown to a hospital in Plano when they were forced to stop at a McKinney hospital to try and save her, but they could not.
Her mom says nothing can bring her daughter back, but they are comforted by the "angel" who didn't just keep driving.
The family also wanted to thank the community and the Choctaw Nation for their support, who've brought by food and other donations since Marko's death.
Marko leaves behind two children, 5 and 8 years old.
The family will receive friends from 6-7 p.m. on Thursday at Miller & Miller Funeral Home in Hugo.
Her funeral will be held on Friday at 2 p.m. at First Assembly of God Church in Hugo.
Donations can be made at Miller and Miller Funeral Home.
If you know who the trucker is please contact us at news12@kxii.com.