Former Muenster teacher pleads guilty to sex with students, avoids jail time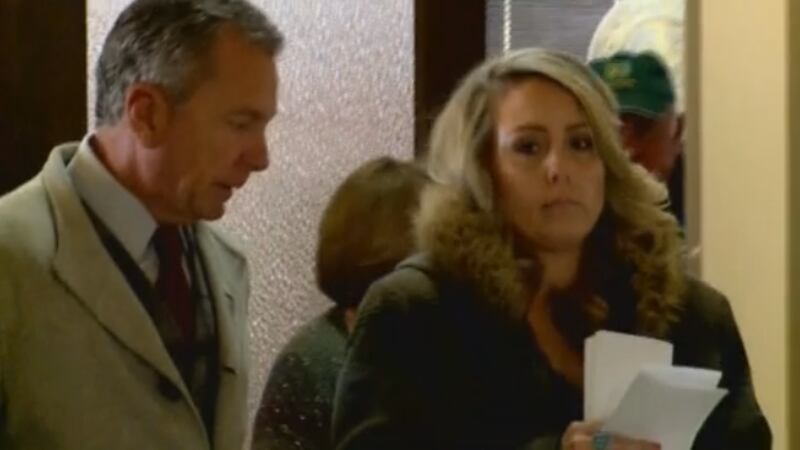 Published: Nov. 27, 2019 at 11:52 AM CST
A former Muenster teacher
for having sex with two teen boys has avoided jail time in a plea deal with prosecutors.
Lynn Burge, 33, was given five years probation and a $2,500 fine for each offense, according to the District Attorney. She will have to surrender her teaching license. Burge will not have to register as a sex offender.
Burge pleaded guilty to two counts of improper relationship between an educator and a student. One count of online solicitation of a minor was dropped as part of the agreement.
An arrest warrant states Burge started in the fall of 2017 by sending nude pictures of herself to a 16-year-old boy through Snapchat. She then went "backroading" and drank alcohol with him before taking the student home to have sex.
In March 2018, she pulled the same routine with an 18-year-old male student.
She admitted to having sex with the 18-year-old, which is illegal because she was his teacher at the time. She admitted to almost everything the 16-year-old boy said happened, but told investigators she couldn't remember if they had sex since she was also intoxicated at the time.
"From the beginning of this ordeal, Lynn took ownership of her mistakes, and her mistakes do not define who she is. How she's responded to those mistakes does, and she's responded in exactly the correct manner," said Burge's attorney, Rick Hagen.
Hagen shared how the families of the boys played a part in the plea.
"Families involved were consulted and they were incredibly humble and forgiving and that contributed to this result along with Lynn's efforts at maintaining sobriety and seeking the counseling that she did," said Hagen.
Cooke County District Attorney John Warren declined our interview request, but said in a statement:
"After consulting with the families of the victims and receiving their input, we believe that this is a just and appropriate plea. The victims, in this case, will now be able to begin to put this behind them and move on with their lives."
Burge faced up to 50 years in prison if convicted on all counts.