14 oil spills over last 5 years at Hagerman National Wildlife Refuge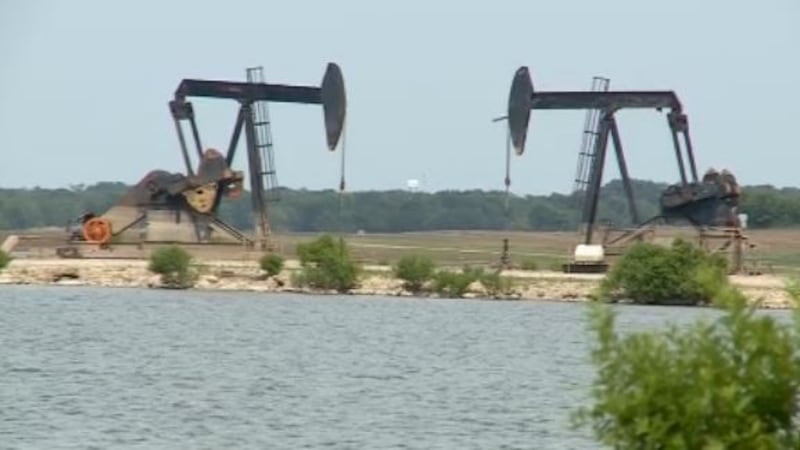 Published: Aug. 21, 2019 at 6:40 PM CDT
A report from the U.S. Coast Guard says there has been 13 oil spills at Hagerman Wildlife Refuge in the last 5 years, and that doesn't include the produced water and oil spill that happened Monday.
On Monday an oil pipe burst, releasing about 10 barrels of produced water.
Produced water is a byproduct of the drilling process, it's a mixture of salt, chloride and oil.
Deputy manager at Hagerman National Wildlife Refuge, Paul Balkenbush, said a produced water spill can be just as bad, if not worse than an oil spill because it 's much thinner and soaks into the ground easier.
"Even though the produced water sounds like the more environmentally friendly spill, if there is such a thing, it can often times be more deleterious to the environment than an oil spill," Balkenbush said.
Balkenbush said that there are about 150 oil and gas wells on the refuge because oil rights under the ground are privately owned.
He said the pipe that burst Monday was about 30-years-old, and most of the flow lines on the refuge are getting old.
"As those aging infrastructure exist and operate, sometimes there's issues like a pipeline rupture or a burst and that's what we had occur here," Balkenbush said.
The Coast Guard report shows all 14 of the leaks in the last 5 years were from pipes owned by Jetta Operating Company.
That company did not return our calls in time for this story.
Balkenbush said that when a spill like this happens, the companies responsible are always cooperative.
"They have a lot of interest in getting it stopped and fixed and also cleaned up, and then if there's damages to the wildlife habitat, then often times they will pay for those or mitigate for those in some way," Balkenbush said.
He said that he has seen vegetation loss, but has never seen harm to wildlife or fish from an oil spill.
They are not issuing any warnings about eating the fish.
Balkenbush says Monday's spill could've been a lot worse if it wasn't near a road, where it was detected and stopped within 15 minutes.