Herschel Walker speaks at Austin College for Martin Luther King Jr. Day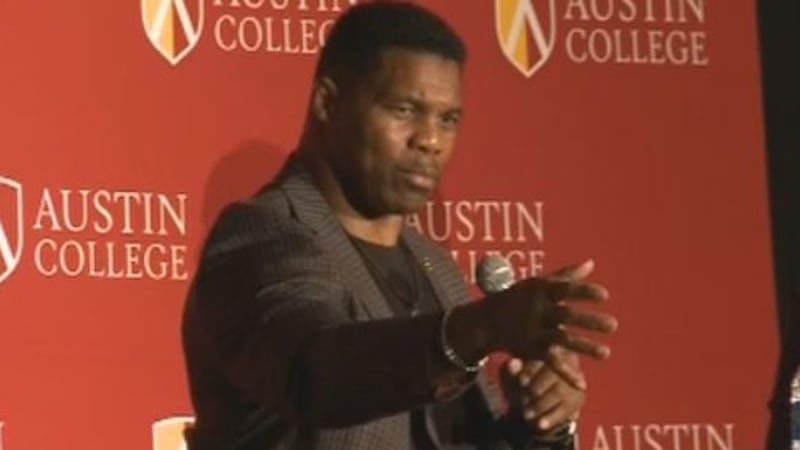 Published: Jan. 20, 2020 at 4:50 PM CST
Hundreds showed up to a Martin Luther King Jr. Day celebration Monday that featured one of the greatest athletes of all time.
"It's people like Martin Luther King, who gave me the rights and the privilege to do the things I had the opportunity to do," NFL Herschel Walker said.
Walker said without Martin Luther King Jr., he would not have become who he is today.
"If I was born maybe 10 years earlier, there would've never been a Herschel Walker," Walker said.
Hundreds gathered at Austin College Monday to celebrate the holiday and hear the message Walker wants to portray to young people.
"Every thing is not going to go your way but you can keep trying, you may look at myself, I've won a lot of awards but people don't know the tough times, I've had many more tough times than I've had successes," Walker said.
Walker has won numerous awards including the Heisman trophy, competing on an Olympic bobsled team, setting countless records, and being named the second best college football player in the last 150 years.
But despite these achievements, he had to overcome bullying at a young age and has battled mental illness.
"My parents taught me how to get up when I get knocked down," Walker said.
Walker played for the Georgia Bulldogs and Dallas Cowboys.
He said none of his accomplishments would be possible without his teammates throughout the years.
"Athletics is something that I've gotten awards for that I don't deserve in a sense that it's a team thing, you know you always get an award but that was more than just myself," Walker said.
Walker sticks to his workout routine of about 1,500 push-ups and 3,500 sit-ups per day, and wants to stress the importance of discipline.
"You can have dreams, this is a country that you can go out succeed if you're willing to work," Walker said.