Joe Russell, former Love County Sheriff, accepts plea deal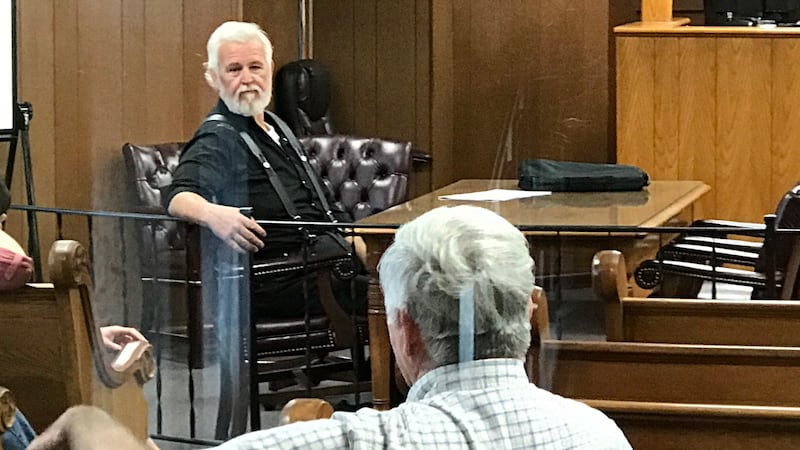 Published: Mar. 6, 2017 at 3:08 PM CST
MARIETTA, Okla. (KXII) -- Former Love County Sheriff Joe Russell accepted a plea deal on Monday, pleading no contest to willful omission to perform a duty, a misdemeanor charge.
Russell was sentenced to 1 year unsupervised probation and $370 court costs.
Russell was arrested in July 2016 on a number of offices related to corruption.
The state also charged Russell was maintaining a methamphetamine house with his son, Willie.
Willie was convicted in federal court in 2015 for dealing methamphetamine.
The affidavit stated that not only did Willie sell methamphetamine out of the house, but Willie also used the sheriff's office patrol pickup -- even snorting a line of meth off the console.
Joe Russell was also accused of of allowing a fugitive, Sara Bamburg, to live in the same house with active arrest warrants.
In the affidavit, it stated that Willie would remind her what a safe haven she was in.
And when Bamburg moved out and in with another man, Russell arrested not only her, but the man she moved in with for harboring a fugitive.
Russell is also accused of allowing James Conn Nipp to meet with family members unsupervised in a deputy's office, where evidence is stored. Nipp is the primary suspect in the disappearance of Molly Miller and Colt Haynes. Nipp is also a relative of Russell's.
Nipp has never been charged in the disappearances.