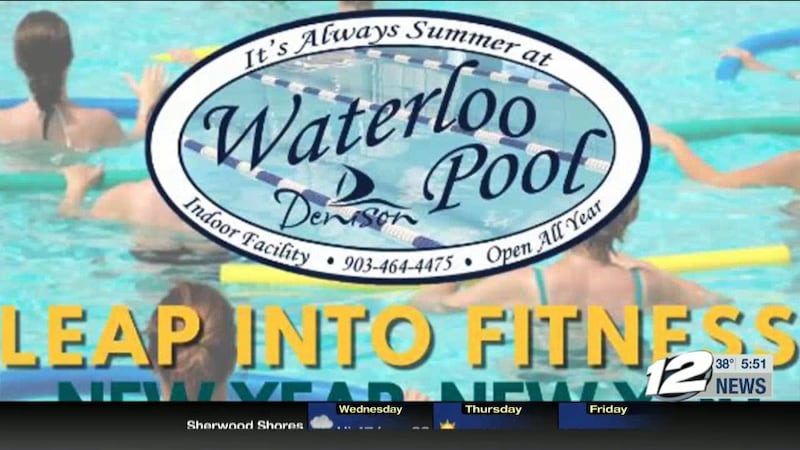 Published: Feb. 26, 2020 at 6:14 AM CST
Leap Year comes but once every 4 years and here we are again.
Leap into a new you by stopping by and visiting with the instructors and even hop in and try out a class.
Bring your bathing suit and towel to try out a in-water class.
Instructors from Jazzercise, Yoga, and Water Aerobics will be on hand to show you how much fun you can have taking care of yourself.
There will also be information about programming and they will be able to check your Senior Benefits to see if your Medicare Advantage plan has a program for you to come to the pool for free.
The event is for Adults and will run Saturday Morning from 10-Noon at Waterloo Pool on 1501 W Brock Street.
Waterloo Pool is a indoor/outdoor heated year round aquatics facility.
For more information please contact dsmith@cityofdenison.com or call 903-464-4475