5-year-old Valley View girl found sexually assaulted under abandoned home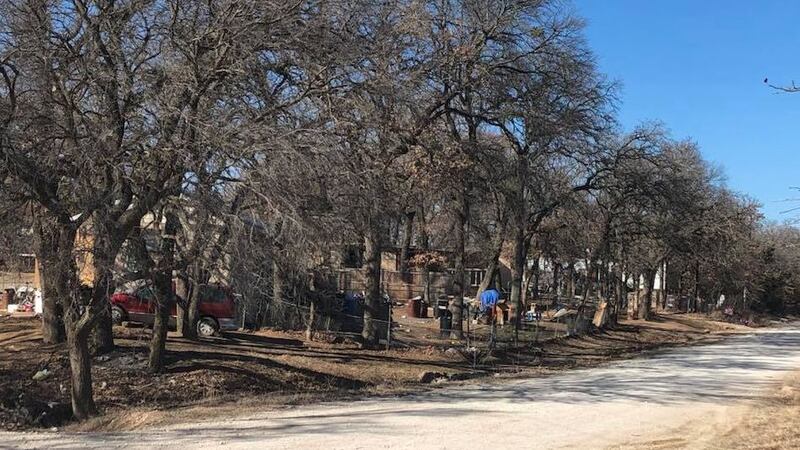 Published: Feb. 7, 2018 at 4:14 PM CST
A missing 5-year-old girl was found Tuesday under an abandoned house, and Cooke County Sheriff's deputies arrested a 14-year-old boy in connection with her disappearance.
The girl, whom authorities said was sexually assaulted by another juvenile, was taken to Cooks Children's Hospital in Fort Worth, and is now in the custody of Child and Protective Services.
Another juvenile from the same home as the girl, was detained by deputies and transported to the Juvenile Detention Center in Denison. That juvenile is awaiting arraignment for the assault.
"I have a teenage granddaughter," said neighbor Susan Treadeau. "She drives and checks the mail every day. She happens to know the little girl this happened to, and possibly someone that is connected to it, and it's just pure sadness."
Deputies began their investigation in the 100 block of Chisholm Trail in Pioneer Valley.
Investigators determined the girl was removed from the residence during the night, was sexually assaulted in another abandoned residence, and left underneath another abandoned residence until she located.
The mayor told KXII Pioneer Valley had just become an incorporated town in November, and this was a shocking tragedy for their community.
Investigators with the Cooke County Sheriff's Office Criminal Investigation Division, Texas Rangers, Investigators with the Texas Department of Public Safety, Officers from the Texas Department of Criminal Justice, and Child Protective Services assisted in finding the missing girl.
Additional children located in the in the residence on Chisholm Trail were removed by Child Protective Services and placed into foster care.
The case will be referred to the Cooke County Attorney Office.