Native students question rule forcing athletes to cut hair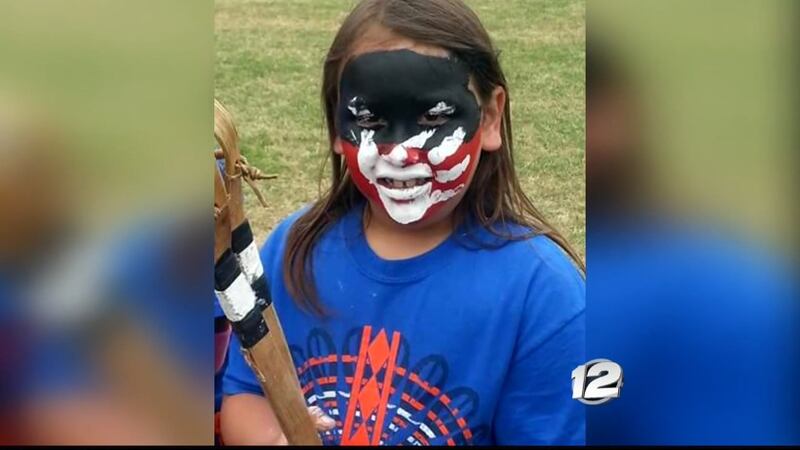 Published: Aug. 17, 2018 at 10:56 PM CDT
11-year-old Noah Baker's family says long hair is a symbol of who they are and where they come from, the Choctaw Nation.
"I'm Choctaw and native and I want to be like my dad. A lot of people wear long hair when they're playing stickball," said Noah.
Noah grew up playing stickball, a tribal game, as well as football, baseball and basketball and looked forward to fifth grade when he could start playing sports at school.
But an old school rule, meant that Noah would have to make a choice: keep his hair long, or cut it so he could join the school basketball team.
He chose to keep his hair.
To his family, it was a choice that didn't seem fair.
"If the native kids want to have long hair, just to show who they are and let it become a part of them too, then they should be able to," said Noah's Dad Bobby Baker.
Wright City Superintendent David Hawkins says Noah will be allowed to keep his hair long until at least 7th grade.
Hawkins also says the school is now looking into changing the policy requiring student athletes to keep their hair "above the shoulder".
"I asked him if he wanted to keep his hair to play sports and he said he would. He's willing to cut his hair to play sports but he didn't understand why," said Bobby.
To Noah, he knows by standing up for his heritage, he is setting an example to his younger cousins and the other kids who will want to play school sports in the future.
"A lot of my cousins have long hair, my uncles my aunts, my cousins. And my little cousin wants to have long hair like me," said Noah.
His dad hopes a proposed policy change would mean brighter futures for native kids who don't have to choose between their heritage and their passions.
"I don't know, they probably could have done something with their life if they played basketball," said Bobby.