OKC developer moves forward with plans for Pointe Vista in Marshall Co.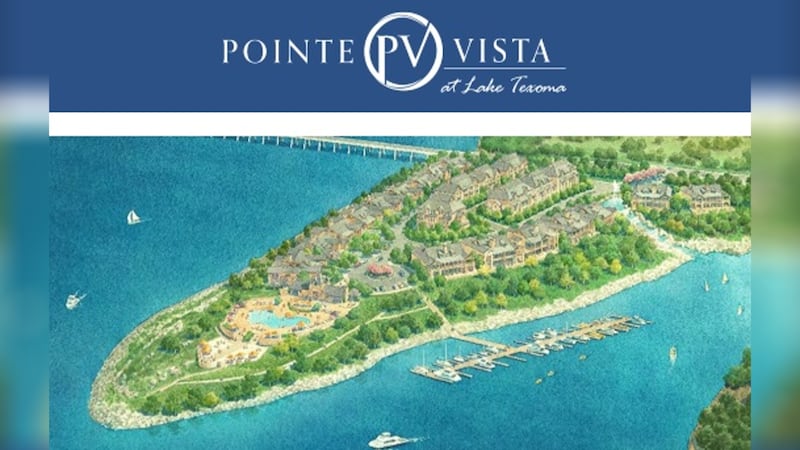 Published: Jan. 30, 2020 at 7:11 PM CST
A multi-million dollar master-planned community could be coming to the shores of Lake Texoma, again.
real estate and development in Oklahoma City recently sent out an email earlier this week saying it is moving forward with building houses, town homes and condos for the long-planned
community.
The company reached out to people who showed interest in the past about a pre-sale, investing phase.
In 2006, Pointe Vista promised luxury condos and homes and began construction by tearing down the old Lake Texoma Lodge, but the 2008 economic recession stopped those plans.
The land has seen little development since then.
Skybridge has released maps showing pricing for houses and villas to be built just to the east of Chickasaw Pointe Golf Course on the north side of Highway 70.
Single family lots start around $200,000 and go up to $1.1 million.
One big selling point is Skybridge is telling potential investors the Chickasaw Nation plans to build a casino on the lake, just on the other side of Highway 70 from the development.
The Chickasaw Nation did not respond to our request for comment on this story.
Skybridge said the owners of Pointe Vista are still working to finalize timelines and plans for construction and will be releasing more information in the next two months.