Oklahoma sees sharp growth in medical marijuana sales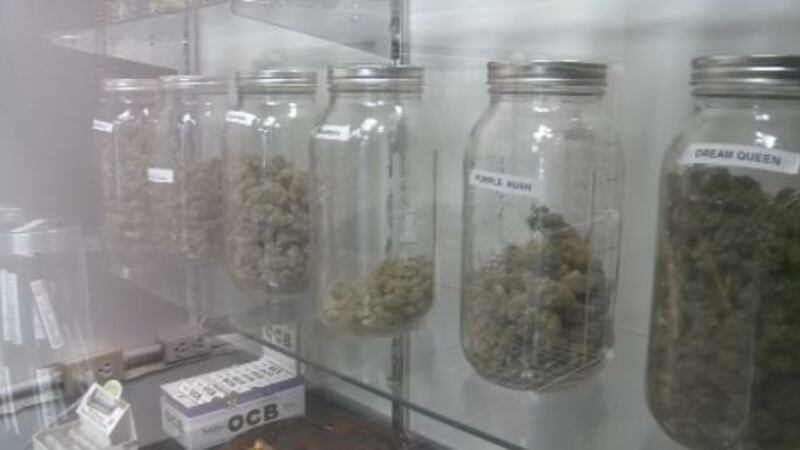 Published: Nov. 19, 2019 at 6:20 PM CST
In March, Remedy owner Dustin Belvin predicted to News 12 there will be over 120,000 medical marijuana patients across the state of Oklahoma by the end of the year.
The state hit that number in May, and now has hundreds of thousands of patients.
"What did I say, 120,000 or something like that? We blew that out of the water!" said Belvin.
The Oklahoma Medical Marijuana Authority says over 200,000 Oklahomans have a medical marijuana card, that's over 5% of the people who live there.
"We're educating at such an accelerated pace. Everyone is learning so much quicker than they used to be able to because now the information is flowing freely," said Belvin.
Tax receipts released by the Oklahoma Tax Commission show medical marijuana sales are over $258 million through October.
One patient is seven-year-old Marleigh Dunnam, who has been battling seizures her whole life.
Her Shelley said she became a patient in March, and has not experienced a seizure since.
"My daughter, for the first time in seven years, is eight months seizure free. It's literally saving her life," said Dunnam.
Locally, of the 1,600 dispensaries in Oklahoma, 30 of them operate in Bryan County.
There are still people in the area that oppose medical marijuana, but some have made a career out of it.
"If it was just a fad or whatever, it wouldn't be going the way that its going. So I think that's an important thing to think about when we talk about how big its getting, how fast its getting that big," said Belvin.