People of Colbert present petition to oust city councilors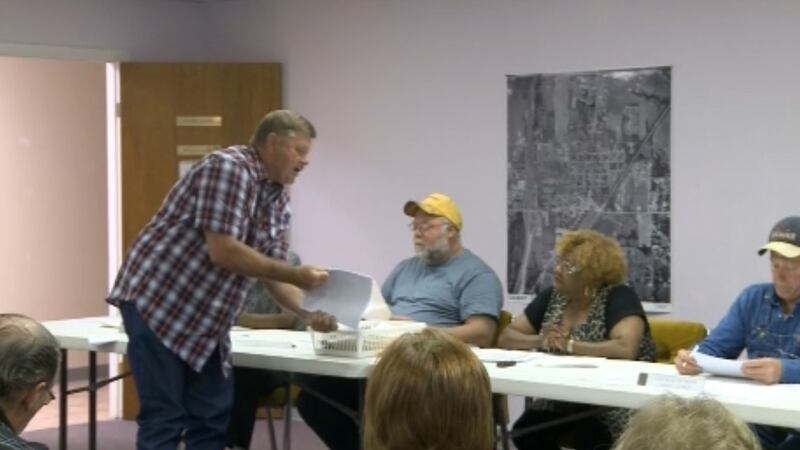 Published: Apr. 10, 2017 at 10:16 PM CDT
COLBERT, Okla. -- It was an eventful night Monday at Colbert Town Hall, as residents worked to remove three city council members from office.
"Here's the people that signed the petition. All we're asking is y'all to leave," petition organizer Loyd Barnett said during the meeting.
Residents say they gathered more than 140 signatures for a recall election to remove three council members Louis Presley, Terry Bell and Mayor Roxanne Reed.
"They need to resign. Tonight," Barnett said.
But no council members resigned. City Attorney Chris Jones said the council could not even talk about the matter due to the way it was written on the agenda.
"What you really need to do is you need to have an executive (session) which is allowed by statute for me to provide legal advice to the counsel for the benefit of the town itself," Jones said.
"What you've done, I don't have a problem with that," Mayor Reed said. "That's your right, this is America. But just like we've done everything in accordance with the law, so does this have to be done in accordance."
But Barnett and others we spoke with say the three council members on the petition have broken laws, like state statues regarding emergency meetings, and the way in which they fired former Colbert Police Chief Frank Burrola.
We tried to speak to Reed about those claims after the meeting, but she did not want to comment.
"They've gotten away with so much," Barnett said. "They can do anything it seems like."
Barnett said the petition was filed with the Bryan County Commission on Monday, and it was also filed with the election board.
City officials said they would help residents fill out the agenda requests properly in the future.
Organizers plan to bring the matter before the council again next month.