Pottsboro teens learn dangers of distracted driving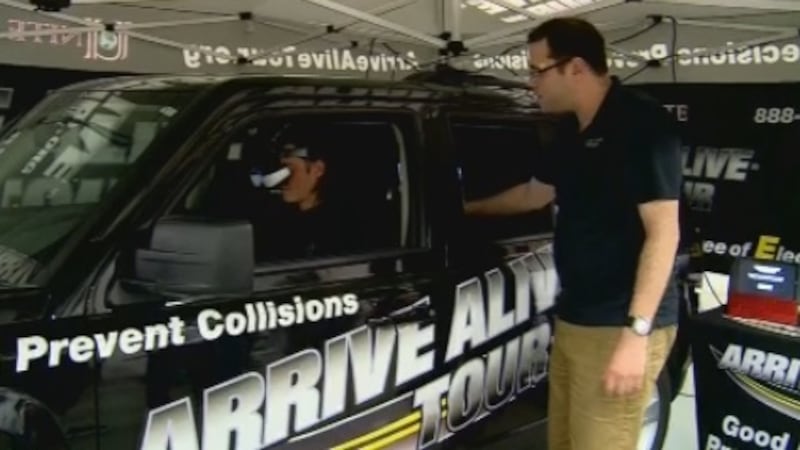 Published: Mar. 27, 2018 at 5:02 PM CDT
POTTSBORO, Texas (KXII) -- Prom is right around the corner for most teenagers and sometimes that can mean students are drinking and driving or texting and driving.
"We are doing a simulation for drinking and driving because it impairs your vision and it makes high school students aware what it really does," student McKenzie Willits said.
A group called Arrive Alive, who travels across the country with their message, visited Pottsboro High School on Tuesday.
"Students get into the vehicle and use the gas and brake and steering," operator Mallory McKenzie said. "They are in a safe environment where they get to explore these vehicles and understand it better."
The teens sat in a Jeep and used a simulator to show how dangerous drinking or texting behind the wheel can be.
They also learned that getting caught with a blood alcohol level of .08 or higher can cost them about $10,000.
A second DWI arrest is even more expensive.
"They are very surprised and they are also alarmed about the situation," McKenzie said. "They say they never want to drink and drive again."
The students we chatted with at Pottsboro High School were shocked to see how serious the risk can be.
"You don't expect how bad you are going to do," Willits said. "There is a lot of swerving and a lot of crashes and it shows that we could die."