New hunting opportunities coming to Tishomingo wildlife refuge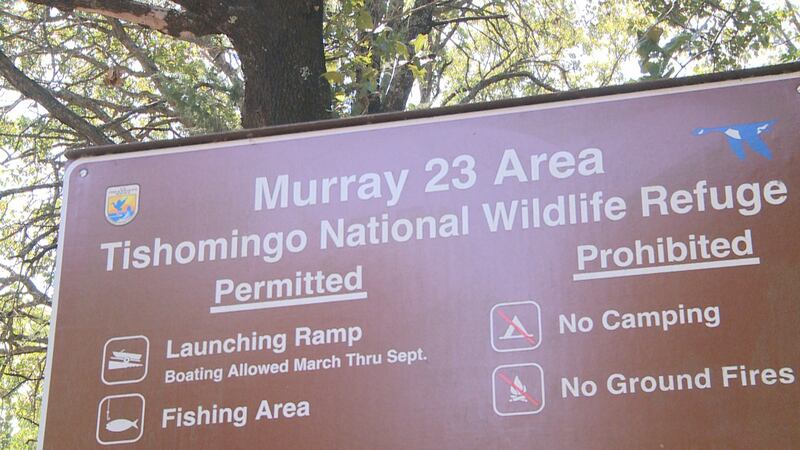 Published: Sep. 14, 2019 at 7:01 PM CDT
Tishomingo National Wildlife Refuge is welcoming hunters for this coming season, but starting next fall they can expect to see two new opportunities.
Refuge Manager, Rick Cantu said the Oklahoma Department of Wildlife Conservation approved archery hunts for deer and wild turkey hunting for next season.
"So, it's going to be south of the Washita River; that's where we will allow archery deer hunting. We will continue our regular deer hunts on the refuge on the north side of the Washita," Cantu said.
The 2019 hunting season is scheduled to run normally with the youth, non-ambulatory and general hunting at that refuge.
Cantu said these plans have been in works since 2018, and for the first time people will gain access to new areas that have never been used before.
"The archery deer hunt will be south of the Washita River, it's the rock creek area," Cantu said.
Lexi Murray is a hunter from Tishomingo and said the expansion of the grounds is going to make it safer for every hunter visiting the park.
"It's not very safe to have a small area of hunters. I think with it expanding and being larger it will be better for everybody, and for the people coming to Tish," Murray said.
Another big change is happening now and will be applied next season is that hunters are able to hunt hogs with any legal license at the Tishomingo National Wildlife Refuge.
"So, we've made a change to the hunt plan. Anytime we hold any of those other general deer hunts whether it's a youth hunt, non-ambulatory hunt or general hunt and now the archery hunt and turkey hunt, every time we hold those hunts you would be allowed to take a feral hog," Cantu said.