Truck drives into Sherman donut shop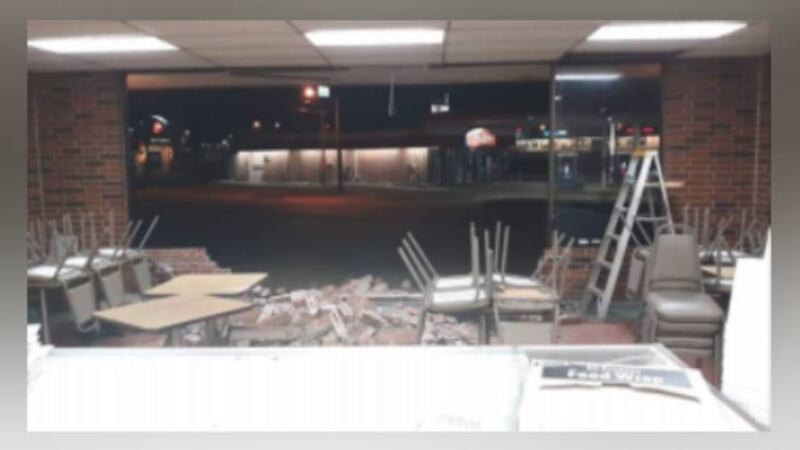 Published: Apr. 9, 2019 at 11:49 AM CDT
A man was arrested Tuesday morning after crashing his truck into a Sherman donut shop.
Police arrested John Conrad Lewis for driving while intoxicated after he crashed into Southern Maid donut shop on Loy Lake Rd. around 4:30 a.m. Lewis was also arrested for hit and run and possession of meth.
Sgt. Brett Mullen says Lewis was suspected to be high on meth, but says he could tack on another charge by the end of the investigation.
"Later on during this process it was learned that the vehicle was stolen. It hadn't been reported at the time and that portion of the incident is still under investigation," said Sgt. Mullen.
Southern Maid owner Young Kim says no one inside was hurt, and the store remains open for business.
"Still gotta pay the bills, regardless of what happened," said Kim. "And that's what we're here to do."