WiFi hotspot available at Tanglewood Resort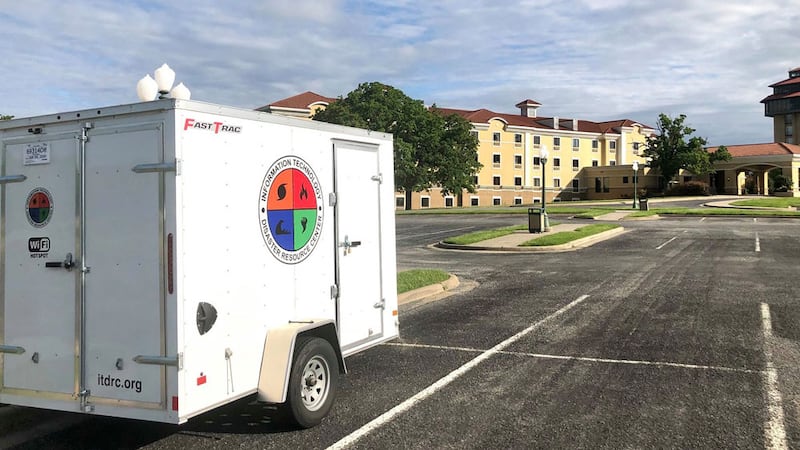 Published: Apr. 15, 2020 at 11:14 AM CDT
A library in Grayson County is providing a new WiFi hotspot to give internet service to those in need during the COVID-19 crisis.
The Pottsboro Library teamed up with Information Technology Disaster Resource Center to set up a trailer that will provide internet service outside city limits.
The trailer is temporarily parked in the Tanglewood Resort and Conference Center parking lot.
Pottsboro Library Director Dianne Connery said the resource center is helping provide internet access to rural communities during this time of crisis.
The WiFi in the library parking lot will also remain on 24/7.