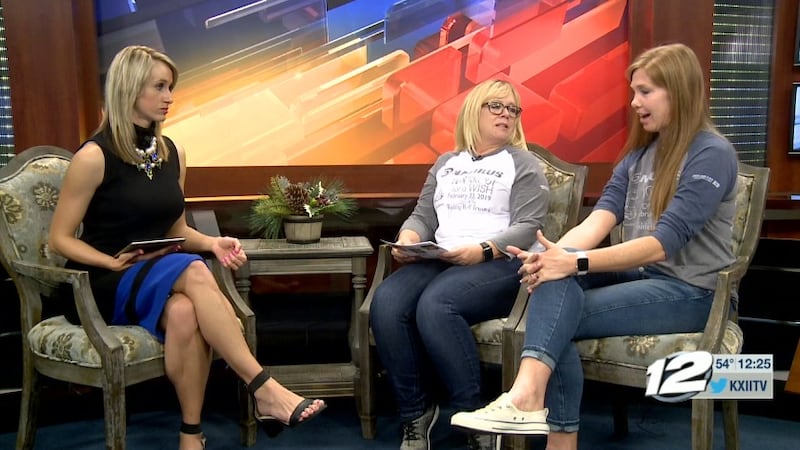 Published: Feb. 18, 2020 at 12:49 PM CST
Wishing Well Texoma is a non-profit 501(c)(3) organization that is dedicated to the special children of the Texoma area, ages three through eighteen, who face a life-threatening or catastrophic illness.
Once a year the organization collaborates with with Nautilus and many local businesses to raise funds through a morning workout event. More than 90 percent of the funds raised go directly to wishes for children.