Young business owner with down syndrome visits Gainesville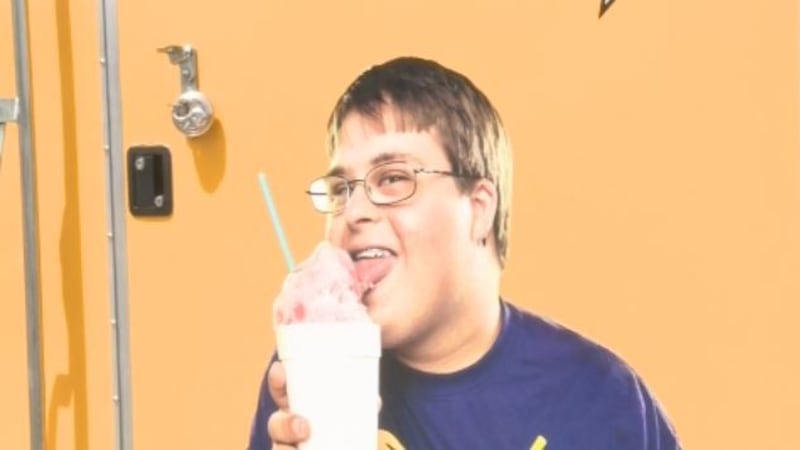 Published: Jul. 21, 2018 at 8:02 PM CDT
Not even the extreme heat in Texas could stop this business from keeping its customers cool.
"Its just awesome to see all that he's done because it gives all of us hope you know that there's a lot more that they can accomplish than what people think" Tatum Spruill
Blake Pyron is the youngest and first business owner with down syndrome from his hometown in Sanger.
Now in his third year of business, he's defied all odds.
His mother Mary Ann Pyron says, "we've had amazing amazing support not only from our community but from people around the world..."
When the barbecue restaurant where he used to work closed down in 2015, Blake was left without a job.
But Blake was inspired to start a venture of his own
Since then he's been all over the country and met people like Texas Senator Ted Cruz, and even Paul Ryan.
This Fall his picture will be shown in New York's City's Times Square.
And he's touched the lives of so many, like Tatum Spruill.
Her 4 year old son has down syndrome.
Tatum says, "everyone likes to focus on what they can't do and I think instead we need to focus on what they can do because look at what all Blake's done, he's very successful".
According to his mom, "society would say Blake shouldn't even have a job and for sure not his own business, but we want to show people that yes he can and people living with disabilities that they're ready willing and able to work".
At Blake's Snow Shack, he doesn't follow the rules, he makes them.
You can taste one of his famous snow cones and even meet him.
Blake and his family will be at the Market Days event at Liberty Crossing in Gainesville on Sunday, from 11am to 4pm.