NTRA breaks ground for new terminal
Published: May. 3, 2021 at 6:21 PM CDT
DENISON, Texas (KXII) - The ground is officially broken for the future terminal at North Texas Regional Airport. When the new terminal will be up and running.
Monday movers and shakers for the North Texas Regional Airport expansion project broke ground for the new state of the art FBO terminal.
"It doesn't happen without Rise Aviation, it doesn't happen without the private sector because Grayson County is not going to invest tax payer dollars into a business venture," said Grayson County Judge Bill Magers.
Magers said the $3.7 million construction project is fully funded by private businesses.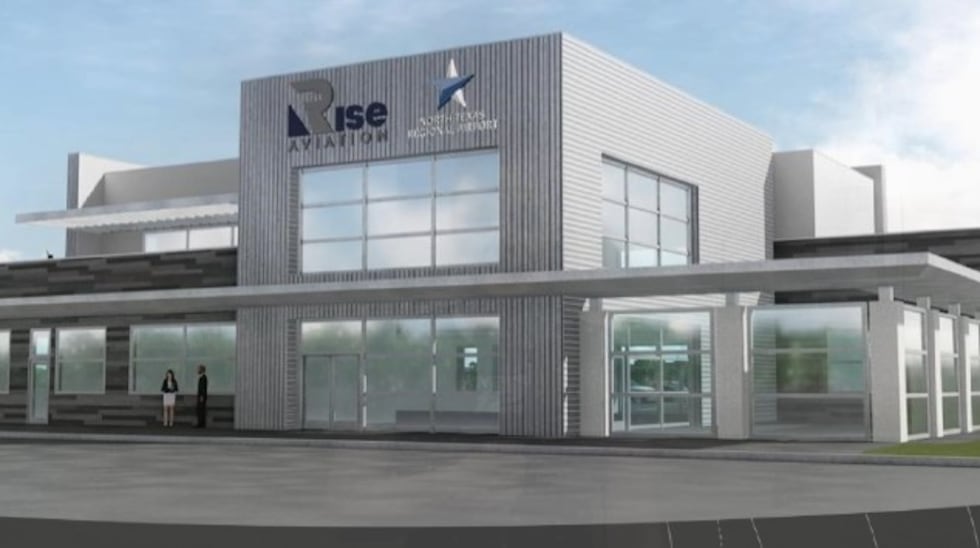 "This has been a culmination of growth to the north, the fact that we were able to get into the federal control tower program, so a lot of things came together in the last 36 months to really bring this to fruition," said Magers.
The 10,700 square foot terminal will bring business and investor growth to Grayson county.
A Fixed Base Operator or FBO terminal is for private, non-commercial aviation, usually for businesses. Rise Aviation is NTRA's operator.
"50 years we've been calling this a diamond in the rough, like I said today, you know a diamond starts out as a chunk of coal. Now we're starting to polish it a little bit and make it a true diamond," said Robert Brady, Chairman of Grayson County Regional Mobility Authority.
Brady said this is just the beginning for NTRA, a 1,400 acre airport zoned outside DFW airspace.
"1,400 acres with 9,000 foot runways, that's unique. If you tried to build this runway today with 1,400 acres and those types of runways, it would cost in the hundreds of millions of dollars and we've got it sitting here ready to be developed," said Brady.
Magers says NTRA is a first rate airport with potential for passenger service in the future.
"And it's really one of the things when the large companies look at where they're going it's one of the boxes they check. And we've had an airport in the past but it hasn't really been up to what they need," said Magers.
They say in just 1 year, the new terminal building will be open for business.
Copyright 2021 KXII. All rights reserved.