Local brewery giving back to support police officer battling cancer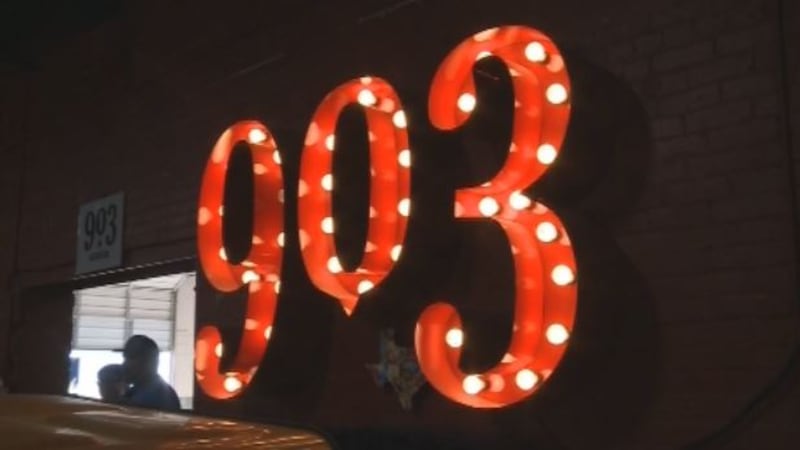 Published: Oct. 20, 2018 at 8:20 PM CDT
For Jeremy Roberts, the number 903 has a significant meaning not only because its the area code for the City of Sherman.
The name of his brewery reminds him to always give back to the community, and never forget the first responders that protect it.
Jeremy Roberts is the founder of Sherman's 903 Brewers, he said, "one of the things that we really enjoy doing here is helping our police officers and firefighters. When we heard of Brian and his battle with cancer we thought we had to do an event for him" .
Rob Diver had many of his cars on display during the Car Show at 903, Diver said, "any chance to help someone else we should jump in and do it".
Officer Brian Conrad from the Denison Police Department has been battling cancer, meaning costly medical bills.
In the second annual Car Show hosted by 903, it cost $15 to enter a car into the competition.
All funds earned from that entry will go directly to Officer Conrad, and on Saturday at least 80 cars were expected to compete.
Roberts said, "we see people come out and give back and we're just excited to be part of a community that loves to give back as much as we do".
People like Aaron Maddox came not only to enjoy the live music and entertainment. Knowing that law enforcement was benefiting on this day was most important.
Maddox said, "support the police, you know they're out here risking their lives to make this a safer place for everybody".
Mike Harrel was also in attendance showing one of his cars for Car Show. Harrell said, "I think our police officers are one of our unsung heroes of our society".